Jack Hannath has described his journey to the AFL as a 'rollercoaster ride'.
The 21-year-old has had his ups and downs over the past few years, but hopefully he's only headed one way now – up.
Jack's draft story is a little unusual.
Usually, when you are picked up by a club, the first person to call you would be a representative from that club, the captain or senior coach perhaps, not in Jack's case.
Jack Hannath was told by Mark Neeld, senior coach of Melbourne Football Club, that he had just been picked up by Fremantle in the Pre-Season Draft.
He was half way through a training session with the Demons in Darwin when he received the news, catching the budding ruckman off guard.
"It came as a big surprise for me," he said.
"I guess it was just an initial shock when it all happened."
Jack left the training group straight away, gathered his thoughts and boarded a plane to Melbourne.
It was then that the new recruit received a phone call from Fremantle Captain Matthew Pavlich.
"He just basically welcomed me to the club," Jack said.
"It was all very exciting to get that phone call."
From that point on Jack knew where he wanted to be.
"Once everything calmed down and I got home, it was more excitement and I was looking forward to coming to Perth."
Not even a week into his life at Fremantle Football Club and Jack is already looking forward to what lies ahead.
"It looks like a really exciting place and I'm definitely looking forward to spending a bit of time here in the future. I think I would definitely be able to get the most out of myself here," he said.
Jack knows all too well the disappointment of missing out on a chance at playing AFL.
He was a member of the South Australian State Under 18s team in 2009 and was invited to the AFL Draft camp that same year.
"I probably thought things were going to happen, and they didn't," he said.
"So, in the next couple of years after the 2009 draft, I worked pretty hard at Central Districts.
"I spent a lot of time with the coaches to put myself back into the draft position.
"I was able to do that this year, and fortunate enough to be given a spot by Fremantle."
Recording a 10mins 40s 3km time trial run, the 201cm South Australian is versatile for his height and doesn't want to pigeonhole his position just to the ruck.
"While I enjoy playing in the ruck, I also enjoy being able to go up forward.
"I think that's important today, being a versatile player,so that you're not just ingrained in that one position.
"Over the past few years, I think I've been able to do that well and had the ability to spread myself out and be more versatile, which has definitely helped my footy."
Jack met Aaron Sandilands last Monday during his first training session at Fremantle Oval and said he was eager to learn as much as possible from the leading ruckman.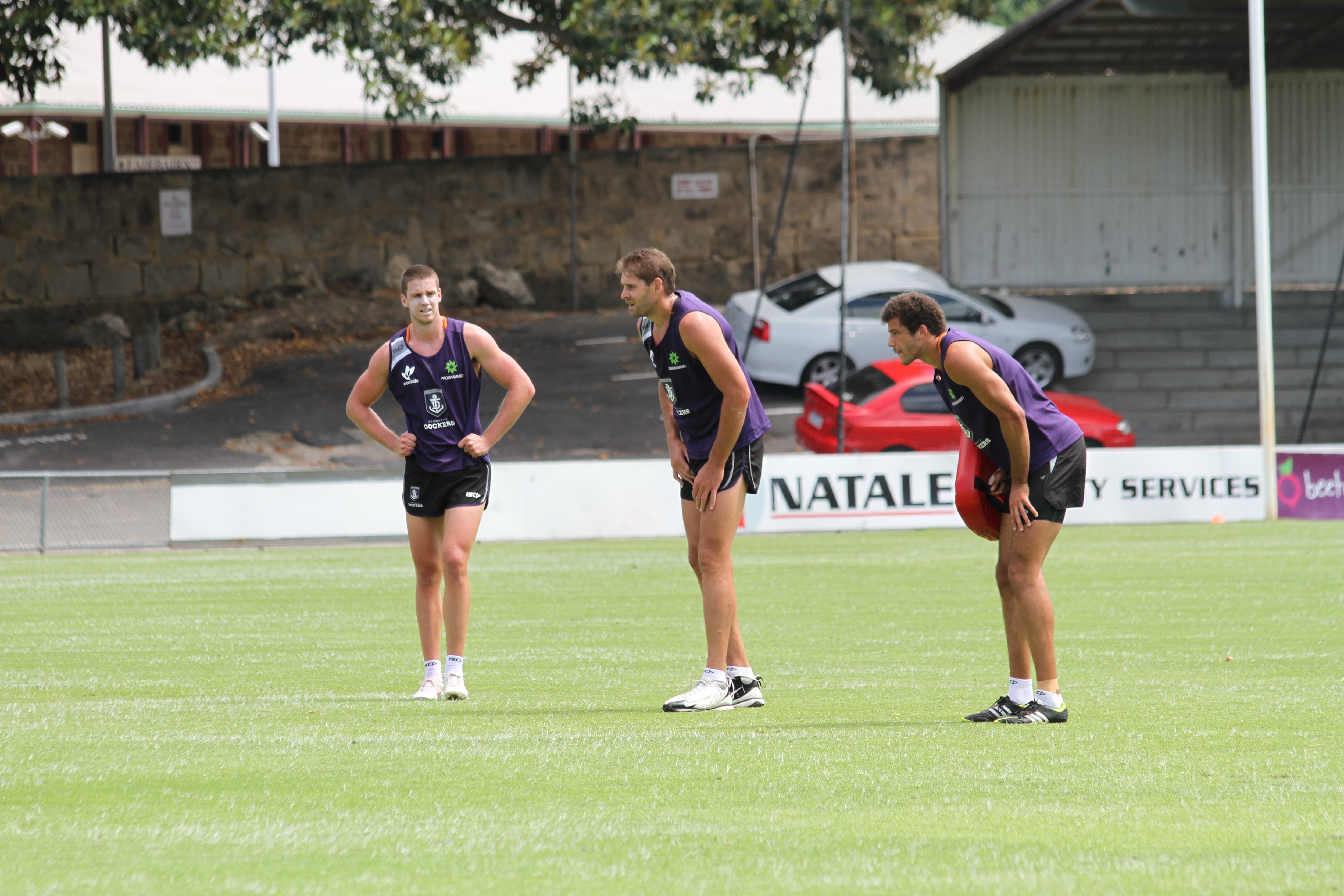 "He gave me some tips, and I'm sure I will be bugging him over the course of the pre-season.
"It will be great to pick his brain, being the great player that he is and the dominant player that he's been over the years."
For now, Jack is settling into life in WA and is aware of what is now expected of him.
"I really want to try and establish myself at the club and really make an impact here.
"I'm 21, I'm a little bit older then the rest of the new guys.
"Ideally I'd like to have a good pre-season and perform strongly and show everyone the reasons why I have been drafted.
"If I can do that, I reckon I can take it from there and hopefully show some of my capabilities at AFL level."