The club received the below email from Darren Gillespie, a Freo Dockers member, asking for the club to help put a smile on a young Freo fan's face.
I am writing regarding a young fan Lucas. At 6 years of age Lucas is a diehard Freo fan. He was very excited to be travelling to Melbourne for the Grand Final this year with his parents (Philippa Gardener and Greg Snow who are Freo Dockers members), and very disappointed when we didn¹t quite make it. But they went to Melbourne anyway and had a good time.
Unfortunately Lucas was not well while they were away and had a visit or two to GPs who said it was a virus. On return to Perth, Philippa took Lucas to the doctor again, then to hospital where he was diagnosed with Leukaemia. He is fighting hard and has had some early positive responses to treatment but he is in an intensive chemo period and is feeling pretty terrible, and not enjoying the many needles he needs to have. To make matters worse, they live on a farm near Wickepin and he can¹t go home as he cannot be more than an hour from hospital for the next six to nine months.
I am sure you get lots of requests for help for needy kids but Lucas is doing it hard at the moment and would benefit from a little love from his beloved Freo. If a player could spare some time to visit him at PMH it would be wonderful.
Cheers
Darren Gillespie
After reading this request, Starlight Children's Foundation ambassador, Matt de Boer wanted to help out.
So, on Wednesday 27 January, which also happened to be Lucas' birthday, the seven-year-old along with his mum, Phillipa and dad Greg came down to watch a training session.
Little did they know what de Boer had planned for the morning.
After watching a gruelling training session, Lucas was greeted by players as they came off the track, wishing the youngster a happy birthday.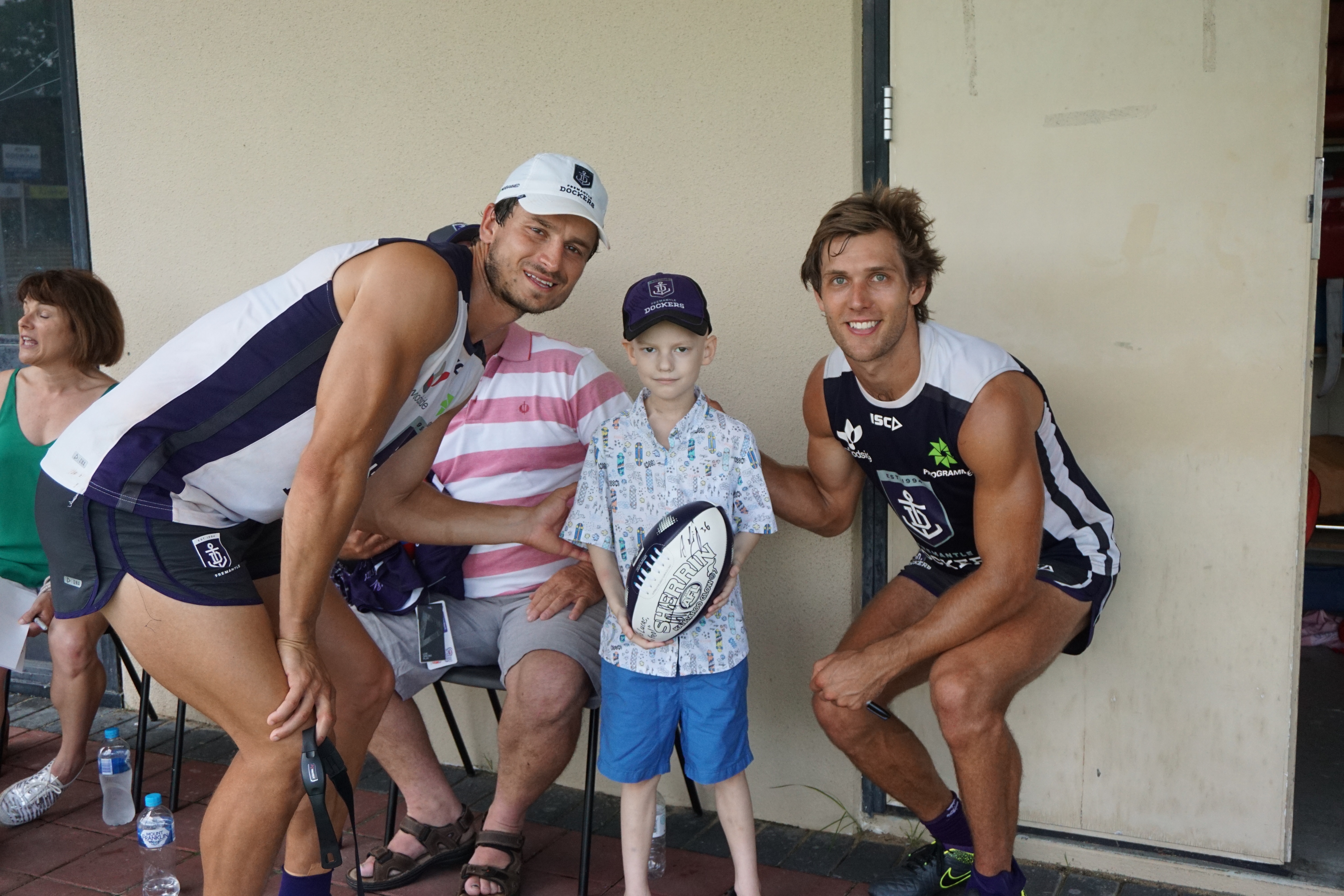 De Boer also organised a cake and presents for Lucas, and orchestrated some of the players to sing 'Happy Birthday' to the excited seven-year-old.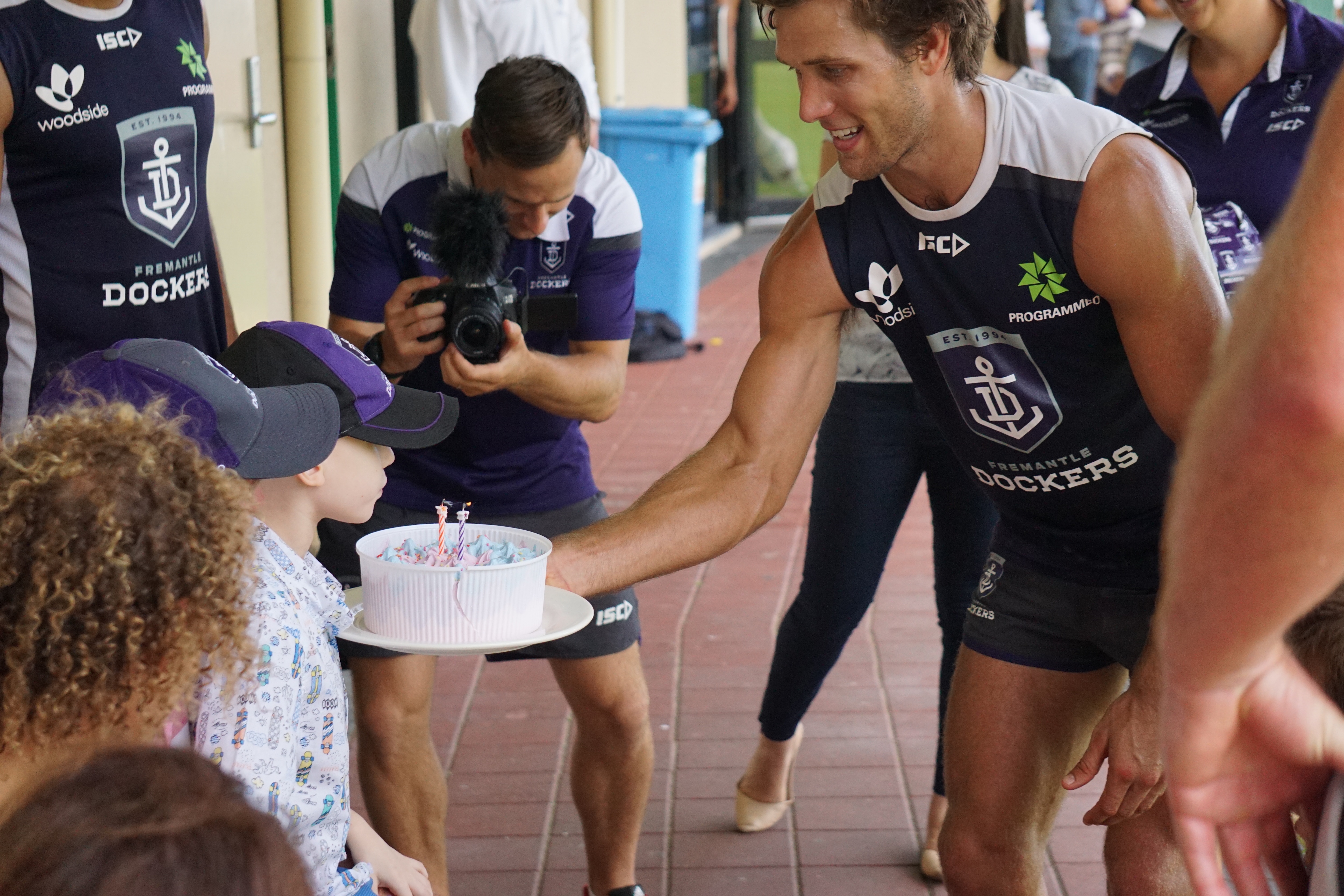 Lucas' mum, Phillipa said the morning was one she won't forget.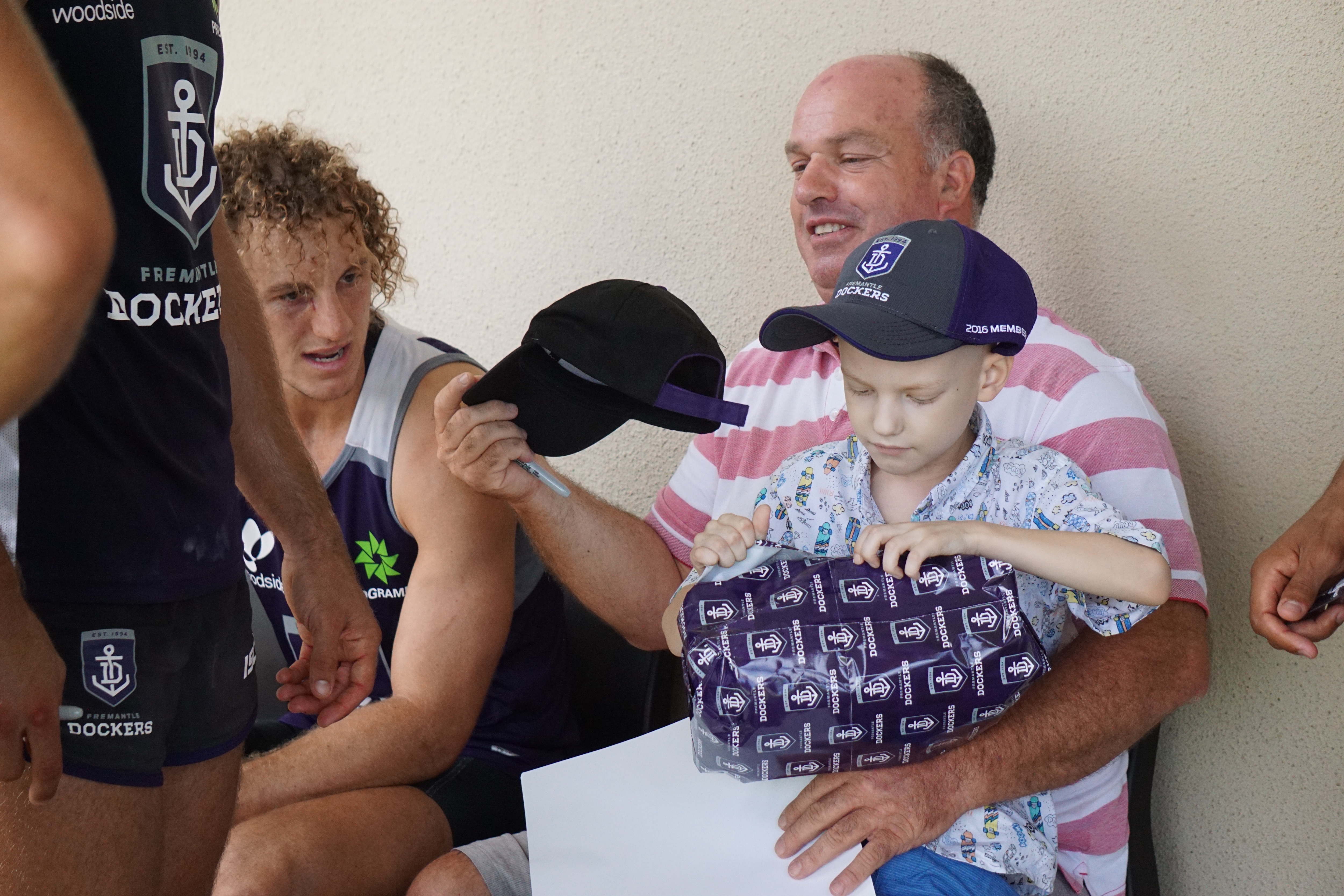 "It was really lovely of the club to invite us down as it gave Lucas something to look forward to during treatment," Phillipa said.
"Being able to watch the boys train and getting to meet some of the players and having a special happy birthday song sung to him was pretty cool.
"It was a great birthday for Lucas and a really special morning for us."
The Starlight Children's Foundation is a 2016 Prinicipal 'Friend of the Foundation'.