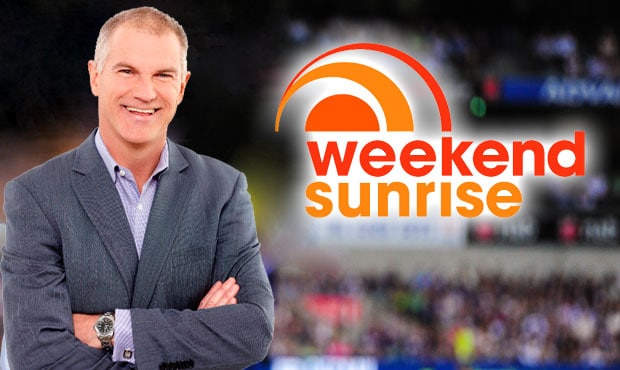 As I rattle and creak towards 52, the words "Perth boy" remain welded to my name in the occasional interview back home. How I wish it was still true.

When I was an authentic Perth boy, in the mid to late 60's, I began an abiding love affair with the South Fremantle Football Club. A large extended family included two uncles, Johnny and Bing, who steered my allegiance away from my East Fremantle supporting parents.

As the Freo Dockers embark on the finals, I recall with great affection attending Bulldogs games at Fremantle Oval as a kid.

Not the 'rose-coloured glasses, rewriting of history' type memory, but the genuine they were truly good days - memory.

We would stand at the end of the old wooden stand in front of what then passed as the commentary box. Often the main man in that rickety old structure, George, was calling the game his brother Tom was playing in. The brothers Grljusich. Red and white pumping through their blood.

Perth Oval, Lathlain Park, Claremont, Leederville, were all marvellous old grounds, but for me none had the atmosphere of Freo. Part of the ritual was walking up South Tce at half time to the old Benny's for an ice cream and a cappuccino. When a big front would whip through in July and August, you could just about taste the salt in the air. There were characters, too. Like Big Tezz, who would stand yelling at the umps with us. An affable, portly 10 pound pom who'd arrived in Australia on the same boat as Alan Bond. Big Tezz had a passion for Souths, along with a magnificent rug atop his noggin.

South Fremantle Football Club was a rich slice of post war Australia. From Spearwood, Beaconsfield, Cockburn and surrounds, migrant families found a new code and club to follow. Gerovich, Ciccotosto, Glucina, Grljusich, Civich and many more. They brought the best of their culture and flair to the Australian game.

During the week, just a few streets away, you could dine with football royalty. Jack Sheedy, Steve Marsh, Dennis Marshall, even Lang Hancock, would line up to eat at the fabulous Roma restaurant on High St. The roast chicken and spaghetti such an exotic treat 40 plus years ago. It would be served at times by the delightful Mrs Tomka. Her son Franz played for the Bulldogs, a highly respected member of the 1970 premiership side. The Tomkas themselves had only arrived in Fremantle from Germany in the 1950's.

My dear Dad took me to that grand final in 1970 along with 40,000 fans at Subiaco Oval. We squeezed into the outer on the wing to see the Hassa Mann coached South Fremantle beat Perth. Everything was good and right in the world. But WA footy soon taught me a life lesson. Five years later, despair. I watched us from the same spot, implode against a rampant West Perth. Bill Dempsey, Mel Whinnen and company were unstoppable that day.

Another premiership would have to wait, but quietly an even more significant era had started at Fremantle Oval. In 1972 Sebastian Rioli arrived, I imagine a little shocked at the chilly winter winds after life in the Top End. Soon after, brother Maurice joined him. Stephen Michael, Basil Campbell, Benny Vigona all appeared in the mighty red V. They would become pivotal names in the development of Indigenous football on a state and national level. I just loved to watch them play. I swear one day Basil hit the side of Fremantle hospital with a torp from the centre. Like the Krakouers and the Narkles they were tough, but they had to be back then. It was never an easy ride.

Sydney Jackson, Polly Farmer, Barry Cable and a handful of others had gone before them, but now there was a critical mass of champion Aboriginal players who helped change the game.
On their shoulders today fly Goodes, Jetta, as a direct line Rioli and so many more great Indigenous names.

From Walpole to Wagga, Mukinbudin to Mildura, every footy club around the country has traditions and a culture at its heart. Australian football has been forged in the hard work and dedication of volunteers and supporters, local people who run raffles, wash jumpers, love their club and their colours. South Fremantle as much as any club in the land, reflects the astonishing diversity and inclusiveness of today's Australia.

As Matthew Pavlich, Michael Walters, Michael Johnson and their team-mates head for the G in September, they will walk in the footsteps of some sublime football talent, who never failed to give this Perth boy his money's worth on a Saturday afternoon as a kid.