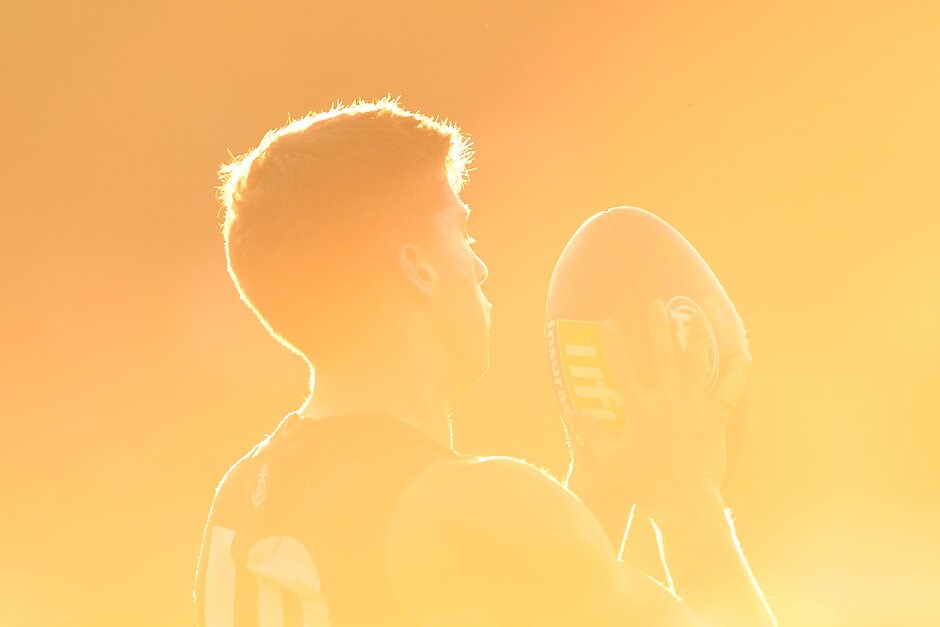 Darcy Tucker is continuing to develop his game late in his second year at Fremantle, showing his speed and versatility as a part of a young developing core at Freo.
Tucker has agreed to terms on a two-year contract extension, seeing the North Ballarat product in Fremantle colours until at least the end of the 2019 season.
Tucker was touted as a game-ready product when he was taken with pick no.27 in the 2015 National Draft but the 20-year-old says he is still working on his physique as he looks to develop as a part of Fremantle's midfield.
"I'm learning a lot about how demanding AFL is on your body, how fit you need to be, how hard you need to work," Tucker said.
"I think I'm growing in that side of it and building into my body and specific parts of my game as a winger.
"I need to build my run and keep improving in my skills and get consistency at AFL level. Backing up week after week, that's what I aim to get through in the future."
While growing into a running midfielder role, Tucker has seen time at half back and half forward, kicking eight goals from his 18 appearances in 2017.
"Obviously, I'm happy to play wherever Ross and the coaching staff want me," Tucker said.
"Whether it's wing or half forward or half back I'm happy to play wherever. I enjoy being out there."
One aspect Tucker has looked to develop in 2017 has been his tackling, which showed in round 22 against Richmond where Tucker tallied a career-high of 11.
"I think tackling has been a big focus of mine this year," Tucker said.
"I've had games where I've got no tackles, so each week I aim to bring the focus of hitting and tackling each week and that usually sets up my game.
"To be able to get some tackles in this week was rewarding and it's what I need to base myself on each week as a winger. You're not so much around the ball so if I get some tackles in I can put a bit of influence on the game."
After adding seven kilograms in his first year at Fremantle in 2016, Tucker says he aims to continue his development into a big-bodied midfielder in the off-season.
"It will be the same again, I'm looking to build my body," Tucker said.
"Having another pre-season under my belt, I'll have a bit more fitness and strength so hopefully, I'm able to match it with the mids that have that experience."
The views in this article are those of the author and not necessarily those of the AFL or its clubs