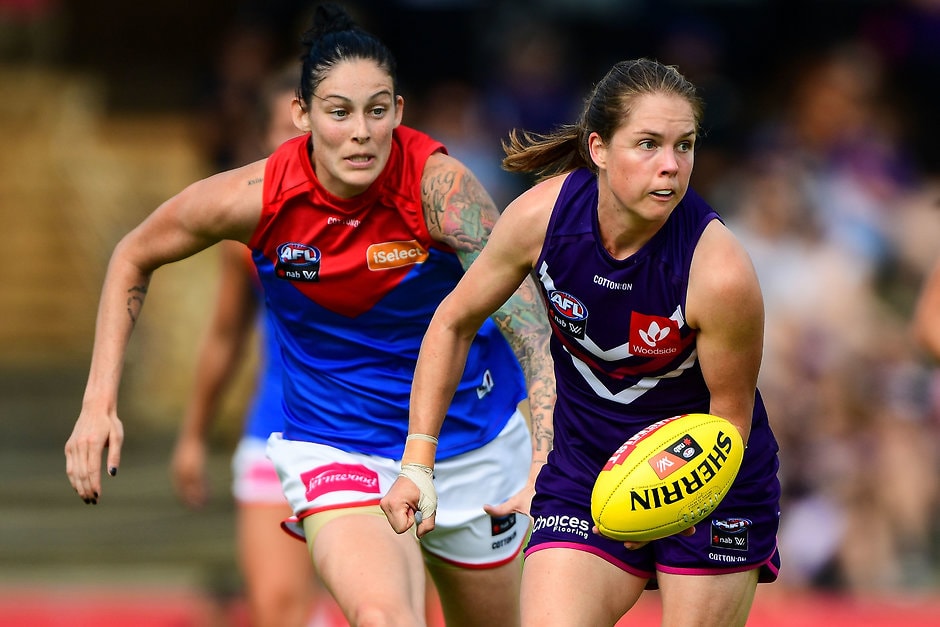 After injuring her ACL in the 2016 season, Fremantle AFLW defender Leah Mascall said it was tough watching other players get drafted that year.
"I wanted to get drafted and obviously did my knee before I got the chance, so it was pretty tough when that all happened and seeing the girls all get drafted," she said.
"I kind of had to stay off social media for a bit, but then once the season came around I sort of enjoyed watching it and just learning the game.
"All rehab has it's ebbs and flows, so you sort of just roll with it a little bit and once I got used to it, it wasn't so bad."
Drafted from the Coastal Titans, Mascall said she was enjoying her first year at the club.
"Yeah, I've been really loving it, I think just the competition and the intensity of the training it just really helps you to improve your footy at that next step," she said.
"Now week in and week out you've got quality opposition, which we didn't get at the local league."
She had only praise for her captain Kara Donnellan and her leadership both on and off the field.
"We've obviously got some really strong leaders, but she certainly stands out and we notice if she's missing from the training track," Mascall said.
"So just on game day and at training during the week to have her there, it just makes everyone really accountable and make sure that we get the job done."
The views in this article are those of the author and not necessarily those of the AFL or its clubs