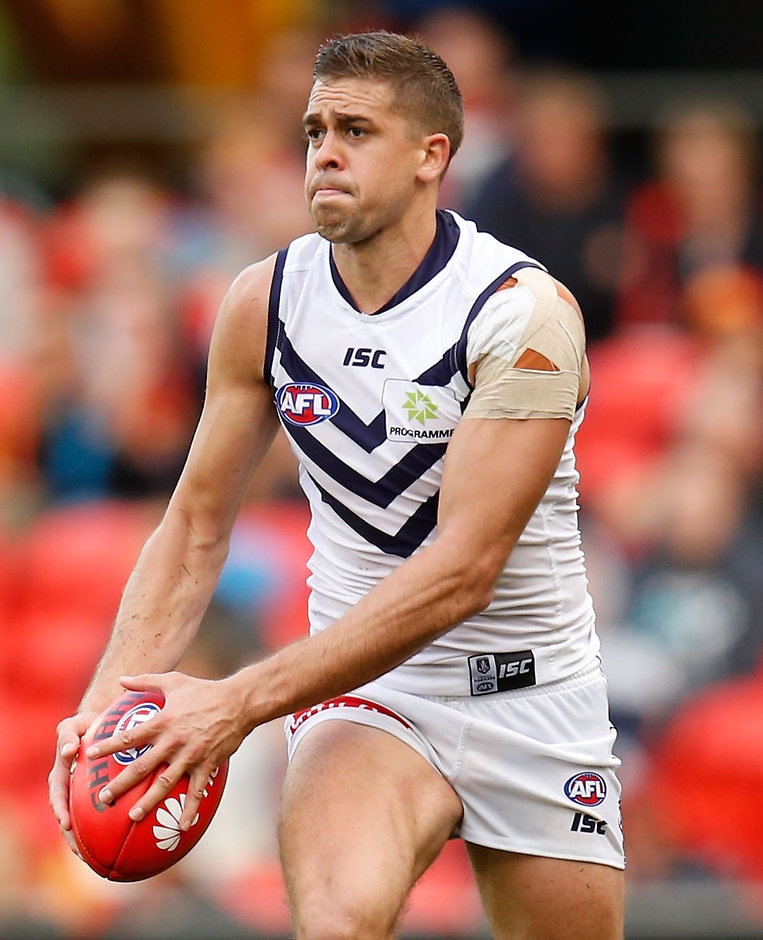 Fremantle midfielder Stephen Hill is confident the team can compete with anyone in the competition if they focus on the 'little things' after going down by 31 points to GWS at UNSW Canberra Oval on Saturday.
Hill finished with 25 disposals and seven inside 50's off halfback but admitted the team's decision making and ball use let them down.
BE AT OPTUS STADIUM FOR THE LEN HALL TRIBUTE GAME
"I thought we competed really well," Hill said.
"It was probably our execution with the ball and connection with the forwards (that let us down).
"We know they're a really good team and their pressure was fierce, so we just need to recover and get ready for next week."
"We just need to keep improving and working on the little things and we'll be alright."
Fremantle were patient with their ball movement from defence early in the game, trying to avoid the Giants' outnumber in Freo's forward line, but Hill said they needed to connect with the forwards better.
"They were just out-marking us and getting numbers back, we just needed to look and find the forwards and use the ball better and get a result," he said.
"They're one of the best sides in the comp, so if we tweak a few little things, we feel we can compete with the best in the comp."
The views in this article are those of the author and not necessarily those of the AFL or its clubs