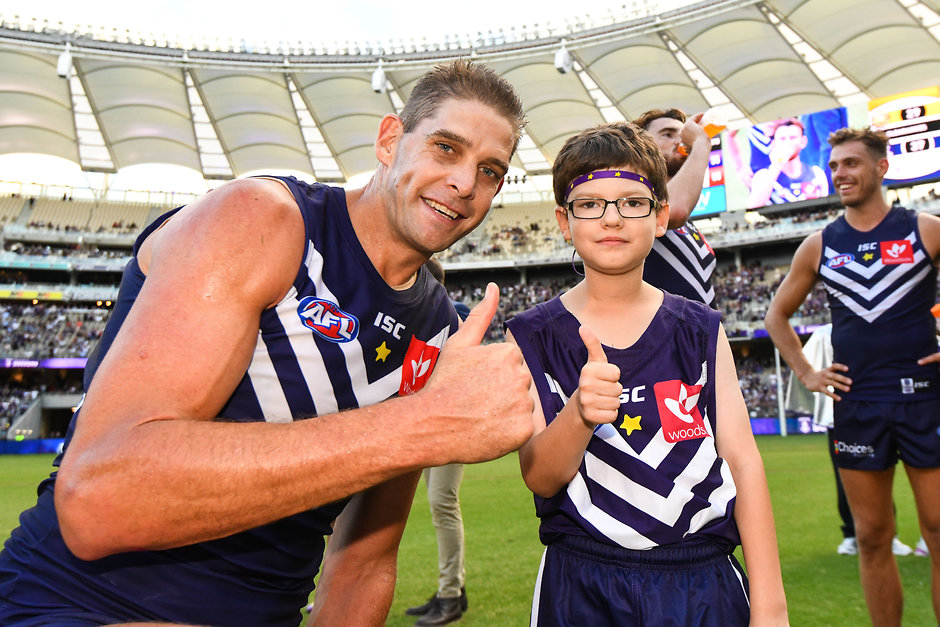 Freo fans and members have yet again shown their kindness and generosity by raising an amazing total of $170,112 for the Starlight Children's Foundation through this year's Purple Haze Game.
More than $18,000 of this total was raised from match day donations at this year's 16th annual Purple Haze Game when Freo beat the Suns at Optus Stadium on Saturday 7 April, showing just how generous our fans are.
Along with the funds raised on game day there were several other fundraising efforts including the Dowson family from Kalgoorlie who, along with close friends and supporters raised $78,000 from their annual Purple Haze Party.
Through their fundraising efforts, the Dowsons, with help of Kalgoorlie members have donated more than $350,00 to the Starlight Children's Foundation over eight years via the club's Purple Haze Game.
Other significant fundraisers were the club's Sirens membership group which raised $10,000 from two events held in March.
Freo fans also contributed a further $45,000 through the AFLW round 2 game against Collingwood at Optus Stadium.
This year's total raised is equivalent to granting 26 life changing wishes for seriously ill children in WA, which is an outstanding outcome and the club would like to thank everyone who held a party, volunteered on game day or made a donation through various different fundraising platforms.
We have always know our fans we have the best fans, but this total highlights just how generous you all are.
The views in this article are those of the author and not necessarily those of the AFL or its clubs