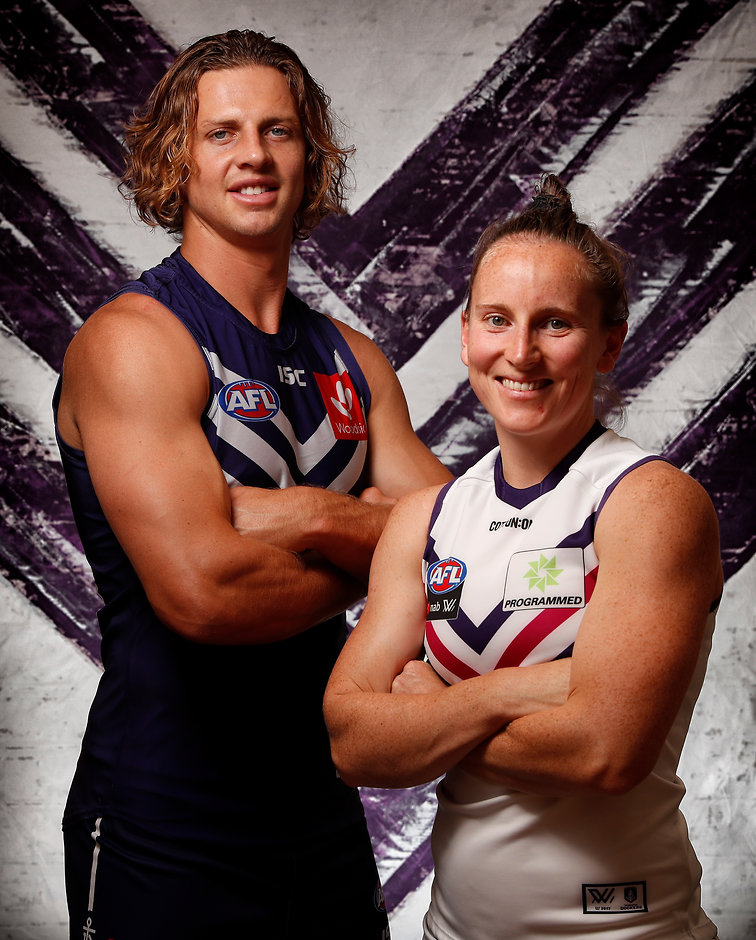 Obviously we love to play any kind of sport and win
Fremantle AFLW Captain - Kara Donnellan
Fremantle AFLW captain Kara Donnellan is looking for team success as she leads her side with a new coach, training program and eight new faces for 2019.
Donnellan, who is in her third AFLW pre-season says the playing group are driven for success.
"Obviously we love to play any kind of sport and win," Donnellan said.
"I'd love to have a successful group moving forward and I know all the girls are really driving for that come 2019.
"(We've) been training really hard over the pre-season so far and obviously got a lot more work to do but we want to have some success next year and we've got the right group to do that."
Donnellan says she looks to her mum and fellow Fremantle captain Nat Fyfe as inspiration.
"Being at the football club I really love Nat Fyfe's leadership," she said.
"The stuff I can learn off him in and around the club has been fantastic."
Fremantle added eight new recruits to their side this AFLW Draft period, Donnellan said it's important that the team brought in well-rounded players.
"The recruits we've got are some incredible characters and some really good football players, first and foremost," she said.
"What they bring off the field as well as on the field is really important for us as a group."
Donnellan says she is also keen to see new draftees Jasmin Stewart and Sabreena Duffy make an impact in the midfield next year.
"I think they've got a lot of talent and so much ability, so I can't wait to see what they can bring," she said.
"Really looking forward to getting them in the midfield and showing them a few things but no doubt I'll learn some stuff off them as well."
Donnellan will once again be joined by Kiara Bowers in the leadership group in 2019, as well as new additions Ebony Antonio, Gabby O'Sullivan and Evie Gooch.
The views in this article are those of the author and not necessarily those of the AFL or its clubs