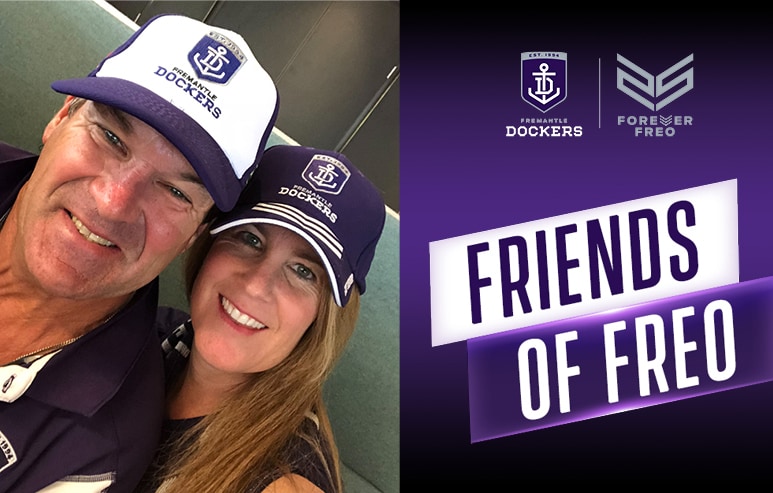 How long have you been a corporate partner of the club?
This is our first year as a Corporate Member – although our 12th year as members.

What made you decide to be a corporate partner of the Freo Dockers?
We wanted to enjoy the Fremantle Dockers games at Optus from fabulous seats with an all-round game day experience, with others that hold the same passion.

What corporate package do you have with the club at Optus Stadium and why have you chosen this?
We decided on the Centre Circle package which enables us the spoils of a pre-game dining package, fabulous seats, guest speakers and player interviews.
Tell us a little bit about your business?
Top Gun Roofing is a family owned and run WA business. Our speciality is re-roofing homes from an old tile, tin or asbestos roof to a brand new Colorbond or Zincalume roof. We work in the metropolitan area as well as all throughout regional WA. We take great pride in our work and to give our clients the best, our employees are hand-picked for their talent, qualifications, attitude and professionalism (a bit like the Fremantle Dockers players!)

What player are you most excited about seeing this year?
There is too many to single only one out but honestly, we are really excited with the team as a whole this year – we feel they have the passion and are really going to do us proud!
What are you most excited about for the 2019 season?
We feel this is a new team with renewed hearts and we look forward to cheering our beloved team on – regardless of the outcome of the game.
The views in this article are those of the author and not necessarily those of the AFL or its clubs