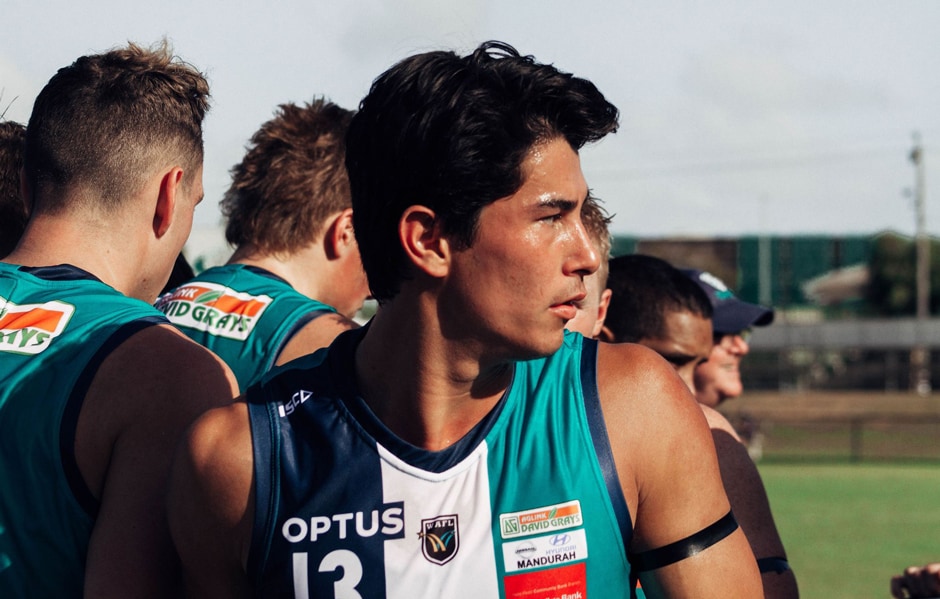 Peel Thunder have fallen by three-points after a late South Fremantle goal in the final moments at David Gray's Arena.
It was a scrappy affair in slippery conditions, with the two teams locked in an arm-wrestle for the majority of the match, but despite a three-goal effort from Cam McCarthy, Peel were unable to seal a win, finishing 11.5 (71) to 10.14 (74).
The Thunder were in the contest all day, going blow for blow with the Bulldogs outfit every term, until a goal by South Fremantle's Nic Suban in the final minute of the game sealed the Thunder's fate.
Defender Tobe Watson, one of Peel's best on ground with 25 disposals and a game-high 15 marks, said the loss was devastating.
"We thought we put in good effort throughout the game, especially after quarter time," he said.
"To go down by three points... it breaks your heart a little bit."
The first term saw both teams struggling in the unfavourable conditions, neither able to gain the ascendancy as the high-marking affair had little impact on the scoreboard, with wayward kicking from the Bulldogs keeping Peel close at quarter time.
The Bulldogs then threatened to break away multiple times throughout the second and third quarters, swamping the Peel backline with entry after entry as the lead hit 20-points three times in the third term alone.
Speaking after the match, Watson said the effort put in by the young Peel backline is a good indicator of the direction the team is heading.
"It just shows our resilience as a young team," he said.
"It would have been easy for us just to fold over and for them to run away with it... it shows great grit from the boys."
Led through the midfield by Travis Colyer and Lachie Schultz, who had 25 and 23 disposals respectively, Peel weathered the pressure coming from the Bulldogs before going on a five-goal run either side of the final change.
Tempers flared in the final term as the game's intensity went up another level, but stalwart defence from Peel combined with inaccurate kicking in front of goal from the Bulldogs meant the result wasn't decided until the final minute of the game.
The Thunder now turn their attention to Perth, who they play next week on 22 June at 2.15pm at Mineral Resources Park.