Fremantle's newest and likely smallest AFLW member received a special delivery recently from Freo's AFLW captain Kara Donnellan and utility Ebony Antonio.
Eight-week old Allegra is the daughter of senior coach Trent Cooper and wife Josie Cooper and is the newest addition to the Freo family.
With a membership pack in hand, Donnellan and Antonio visited the Cooper household to meet baby Allegra for the first time.
"It's so great for Trent and Josie to welcome a new little addition to the family," Donnellan said.
"We're stoked to have little Allegra as part of the Freo family now, she's beautiful and we can't wait to have her around the club.
"I've known Trent for a number of years now through Swan Districts and all the work he did there.
"It's great to have him at Freo and I was pumped when he signed.
"We've got a great working relationship and friendship outside and for (Trent's wife) Josie it's the same."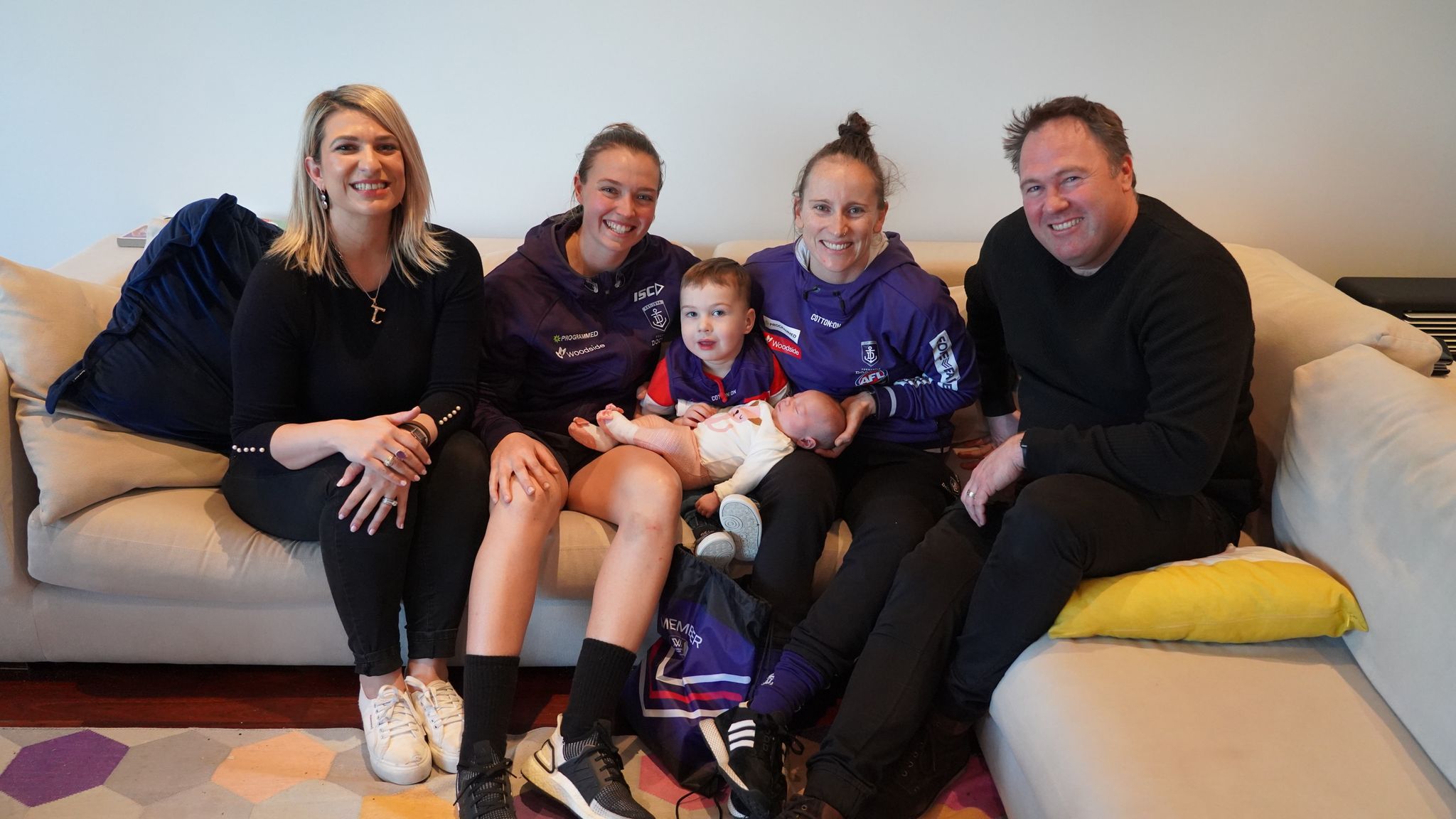 Cooper is excited what the possibilities that AFLW could open for his daughter, should she choose to venture down the football pathway.
"The girls are going to have a big part in their life, so it's really good for them to be around Allegra and (older son) Peyton," Cooper said.
"Allegra may be a footballer one day who knows, but the good thing is now she's got an option to do everything her big brother can as well."
While Allegra may only be a couple of months old, Antonio and Cooper are already putting the plans in place for a potential AFLW berth with Freo in 2037.
"I can already tell she's going to be a great centre half forward and don the number 12 one day soon," Antonio said.
"We'll have to have a coach-daughter rule so she can be tied to Freo as well!' Cooper said.