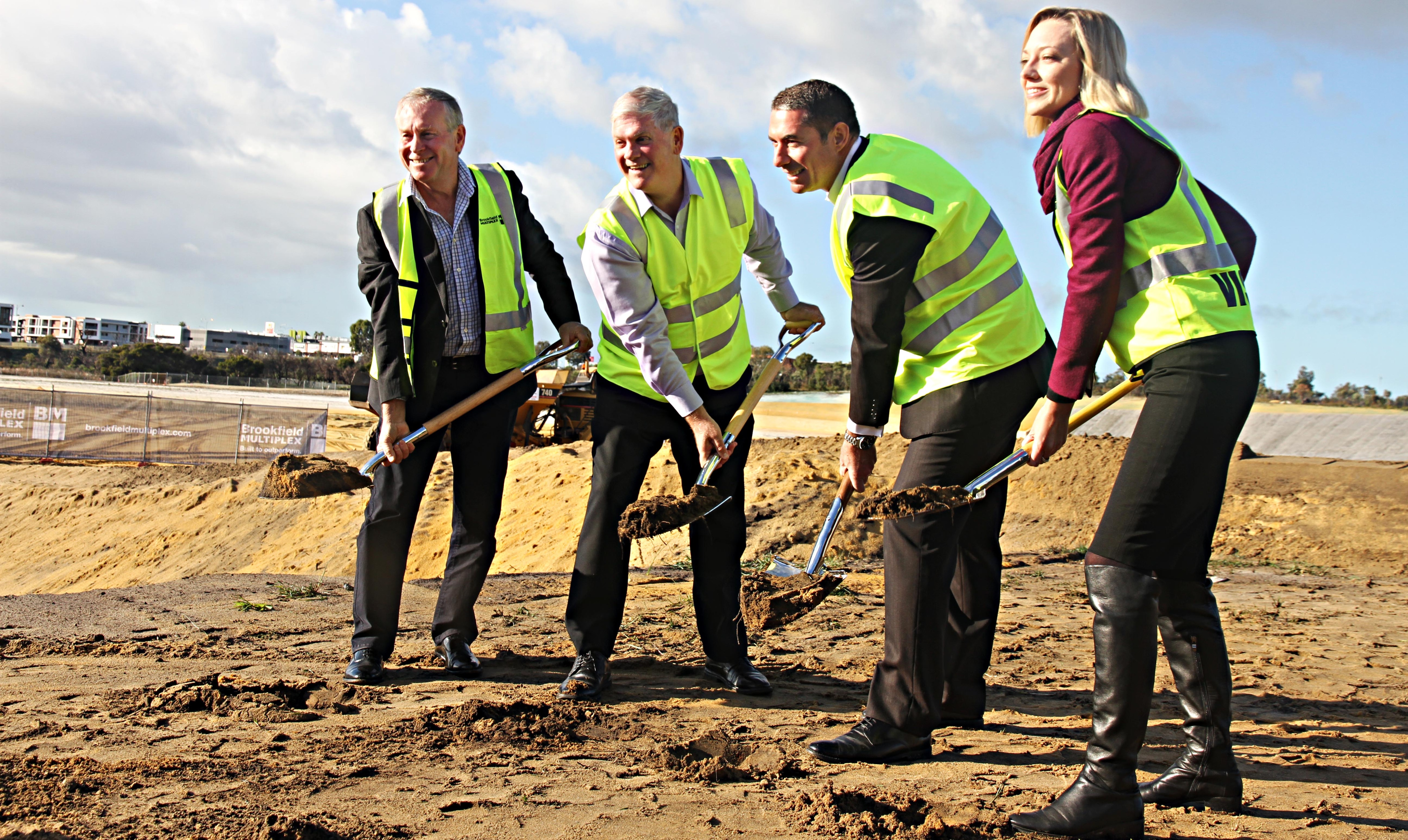 Retaining and attracting players and staff will be the new "frontier" in the AFL, according to Fremantle chief executive Steve Rosich.
Speaking at the official sod turning ceremony at the City of Cockburn's $109 million regional physical activity and education centre, which will be home to the club's elite training and administration facility (ETAF), Rosich said more than ever it is crucial the club is an attractive work place for current and future players and staff.
"We operate in a competitive landscape in the AFL," he said.
"Retention and attraction of staff and players will be the next frontier and this facility will really assist us in that regard."
Rosich said the club's current facility at Fremantle Oval was not up to AFL standard.
"Our current facilities are probably bottom in the AFL," he said.
"The new ETAF will be among the best facilities of any club…it's a bold and exciting project.
"It is about five to six times the size of the site at Fremantle Oval."
The club is due to move to the facility, at Cockburn Central West, in early 2017.
Premier Colin Barnett joined Fremantle president Steve Harris, Cockburn Mayor Logan Howlett and Minister for Sport and Recreation Mia Davies at an official turning of the sod ceremony.
The Premier said it was an exciting collaboration between the State and Federal governments, City of Cockburn, Fremantle Dockers and Curtin University.
"I'm looking forward to this being built in two years time, and hopefully, Fremantle have a premiership flag to fly then," he said.
Howlett said the city was excited to see the facility built and Fremantle move in.
"The Fremantle Dockers saw the opportunity, as we did, to create a world-class facility," he said.
"We thought this was an amazing opportunity…no doubt the project will deliver great outcomes for all partners."
The views in this article are those of the author and not necessarily those of the AFL or its clubs