Fremantle Dockers Tommy Sheridan and Brady Grey made the most of their day off, surprising the children of "Uni Camp for Kids" on Thursday.

The charity provides camps, activities and laughter for underprivileged and at risk children, and Sheridan said helping out was a priority for him.

"Giving back is exactly what you want to do," he said.

Sheridan was given the fire hose duties on the waterslide, and a lengthy kick-to-kick session afterwards made him very popular with everyone in attendance.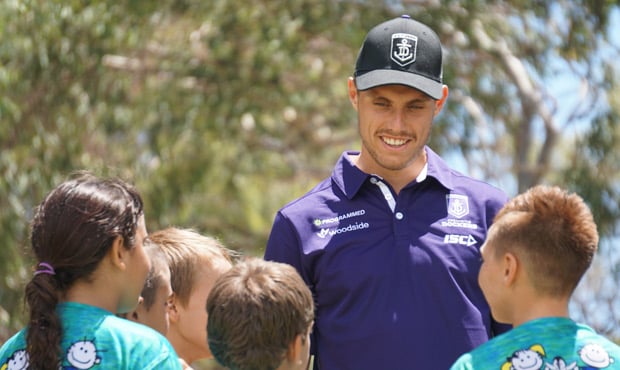 While he admitted it was an easy decision to have some fun with the kids, Sheridan acknowledged the importance of programs like Uni Camp for Kids.

"It looks normal for a kid, but this is like a holiday for them."

"To be able to put a smile on a few of these kids faces with the waterslide is pretty easy on your day off."