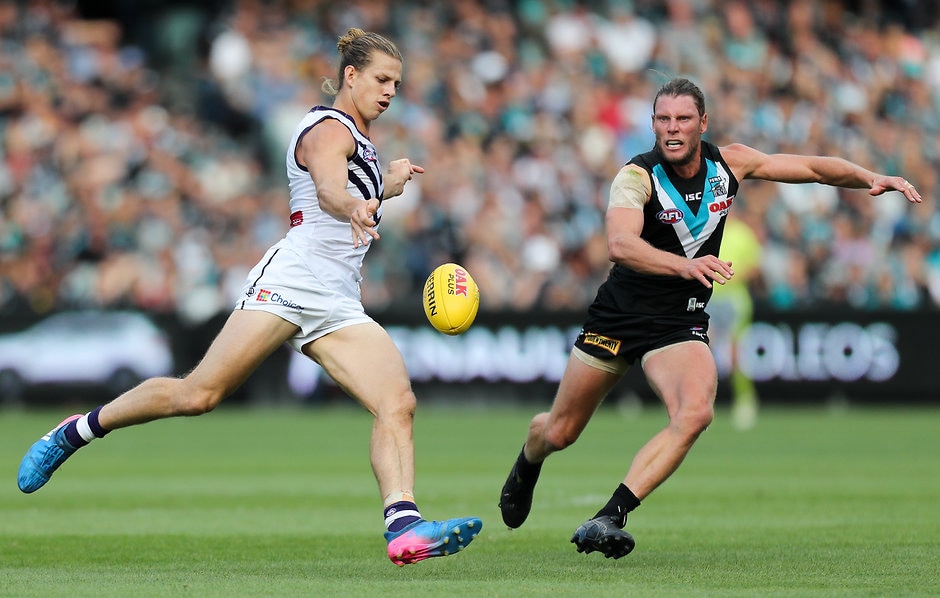 The Freo Fans' MVP thanks to McDonald's® is back for season 2017!

Following every Freo match played in 2017, fans will have the chance to log in and place their 3-2-1 votes for who they think Freo's most valuable player for that game was.
Just by registering and voting, fans will go into the draw for the chance to present the Freo Fans' MVP award to the player with the most fan votes at the end of the season.
This fantastic major prize also includes two tickets to the 2017 Doig Medal Presentation Dinner in October plus accommodation for one night at Crown Perth.

Plus fans who register and vote by 5pm Tuesday 18 April will go into the draw to win a 2017 Freo team signed guernsey.

Voting is now open for our round two match against Port Adelaide and will remain open until 5pm WST, Tuesday 4 April.

VOTE NOW

HOW TO PLAY
1. After each Freo game, a fan logs in (or if it's their first time – they register) to place votes in the Freo Fans' MVP thanks to McDonalds®.

2. They then assign 3 votes to the player they deemed to be the best Freo player for that game, 2 votes to the second best player and 1 vote to the third best.

3. At the end of the voting period (5pm Tuesday following the game) all votes are added up.

4. There are a maximum of 100 points per game that can be awarded to the entire team. Each player is then given a percentage of the total votes received to go towards their season tally (eg. if 1,200 votes were placed in Round 1 and Nat Fyfe received 600 then that is the equivalent of 50% of all votes for that round and he would receive 50 points towards his season tally. If the second best player received 200 votes from 1,200 then that is the equivalent of 16.7% and he will get 17 votes towards the season tally).

5. The same thing happens after each round.

6. At the end of the year the player who is at the top of the season leaderboard is crowned the Freo Fans' Most Valuable Player thanks to McDonalds®.
The views in this article are those of the author and not necessarily those of the AFL or its clubs