There'll be more than just the Best and Fairest to be decided at the Doig Medal Presentation Dinner on Saturday 7 October. The Beacon Award, presented by Programmed for the clubs outstanding young player will be a close contest with seven first year players eligible to take out the award.
With criteria similar to the AFL's Rising Star award, players are eligible to win the award in their first or second year of AFL football provided they have played 10 games or less in their debut season.
fremantlefc.com.au looks at the Fremantle youngsters most likely to take out the award on Fremantle's night of nights.
Along side these eligible players are Josh Deluca, Harley Balic and Ryan Nyhuis.
No. 2 - Griffin Logue
Key Stats (total / average per game)

Games: 13
Disposals: 122 / 9.4
Tackles: 23 / 1.8
Marks: 53 / 4.1
Clearances: 3 / 0.2
Inside 50s: 6 / 0.5
Goals: 1
AFL Fantasy points: 553 / 42.5
Best performances
Kicks – 10 v Sydney, round 21
Handballs - 7 v North Melbourne, round 7
Disposals – 15 v Hawthorn, round 18
Marks – 8 v Hawthorn, round 18
Tackles – 5 v GWS, round 19
Goals – 1 v North Melbourne, round 5
AFL Fantasy points – 64 v Sydney, round 21
No. 4 - Sean Darcy
Key Stats (total / average per game)

Games: 8
Disposals: 98 / 12.3
Tackles: 36 / 4.5
Marks: 12 / 1.5
Hit-outs: 272 / 34
Clearances: 21 / 2.6
Inside 50s: 14 / 1.8
Goals: 1
AFL Fantasy points: 669 / 83.6
Best performances
Kicks – 8 v St Kilda, round 15
Handballs – 9 v Richmond, round 22
Disposals – 16, St Kilda, round 15
Marks – 3 v Hawthorn, round 18
Hit-outs – 45 v Richmond, round 22
Tackles – 7 v North Melbourne, round 16
Goals – 1 v St Kilda, round 15
AFL Fantasy points – 114 v St Kilda, round 15
No. 36 - Brennan Cox
Key Stats (total / average per game)

Games: 10
Disposals: 112 / 11.2
Tackles: 16 / 1.6
Marks: 47 / 4.7
Contested marks: 14 / 1.4
Clearances: 7 / 0.7
Inside 50s: 12 / 1.2
Goals: 4
AFL Fantasy points: 525 / 52.5
Best performances
Kicks – 9 v St Kilda, round 15
Handballs – 8 v Gold Coast, round 20
Disposals – 15 v Geelong, round 14
Marks – 7 v Richmond, round 22
Hit-outs – 8 v Geelong, round 14
Tackles – 3 v GWS, round 19
Goals – 2 v Essendon, round 23
AFL Fantasy points – 69 v Geelong, round 14
No. 38 - Luke Ryan
Key Stats (total / average per game)

Games: 11
Disposals: 175 / 15.9
Uncontested possessions: 127 / 11.5
Tackles: 44 / 4
Marks: 69 / 6.3
Clearances: 5 / 0.5
Inside 50s: 14 / 1.3
AFL Fantasy points: 828 / 75.3
Best performances
Kicks – 21 v Gold Coast, round 20
Handballs – 10 v West Coast, round 17
Disposals – 28 v Gold Coast, round 20
Marks – 16 v Gold Coast, round 20
Tackles – 7 v Richmond, round 22
AFL Fantasy points – 138 v GWS, round 19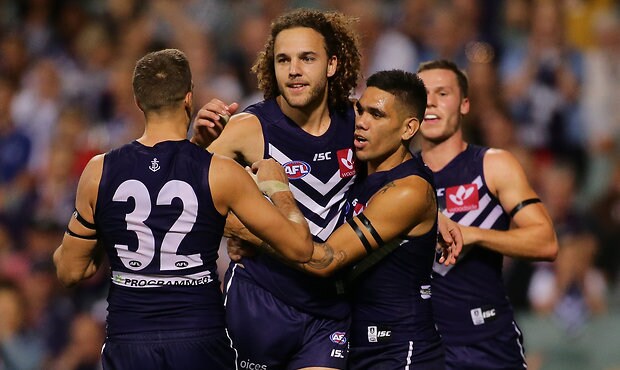 Round 5: Griffin Logue celebrating his first AFL goal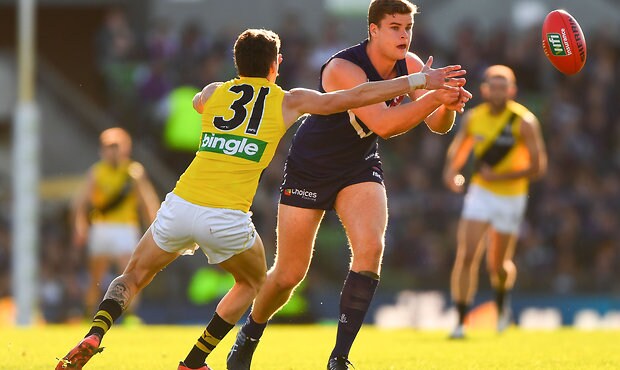 Round 22: Sean Darcy had a career best 45 hit outs against Richmond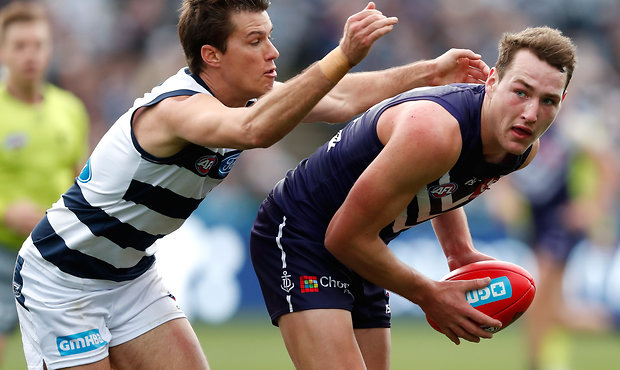 Round 14: Brennan Cox racked up a career high 15 disposals against Geelong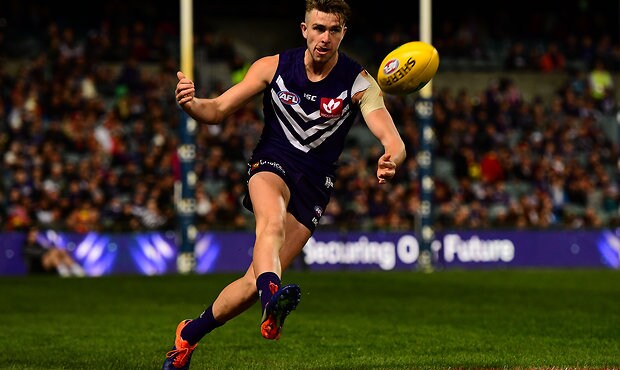 Round 20: Luke Ryan had a career best 28 disposals and 21 kicks against Gold Coast