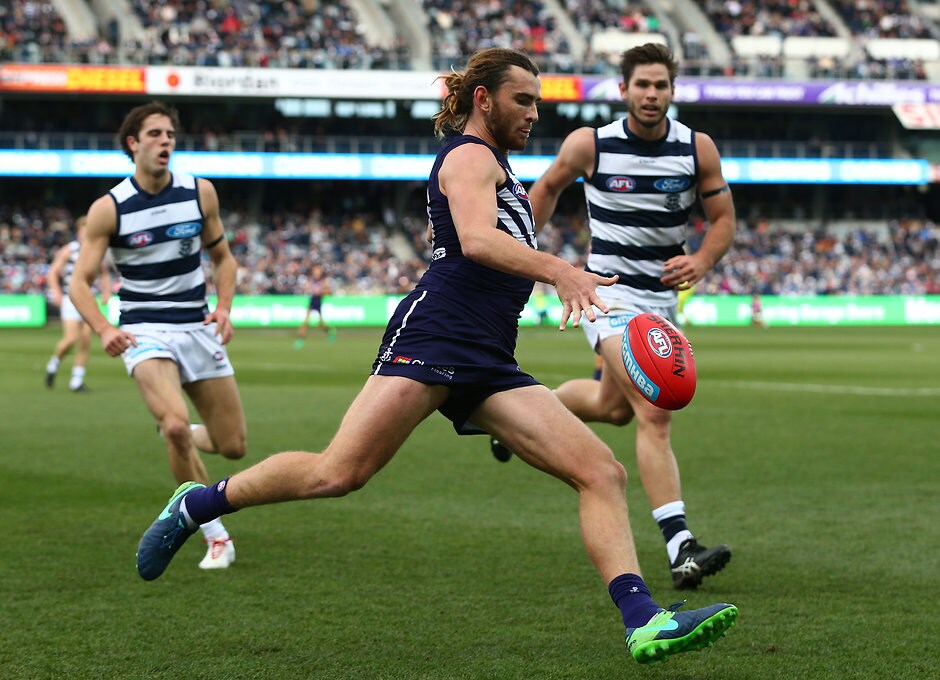 Fremantle will face off against Geelong and Port Adelaide in the inaugural AFLX competition, played at Hindmarsh Stadium on Thursday 15 February in Adelaide.
Freo, the Cats and the Power have been placed in Pool A, with Adelaide, Collingwood and West Coast in Pool B.
Fremantle's first game will be played against Geelong at 7:06pm CDT with the Port Adelaide clash played at 8:02pm CDT.
A final between the two pool winners will then be played at 9:03pm CDT.
Each game is made up of two 10 minute halves with no time on. Half time will go for two minutes and there will be five minutes between games.
The Thursday night tournament will officially launch AFLX, with the AFL's remaining 12 teams taking part in one of two tournaments held in Melbourne at Etihad Stadium on 16 February and Sydney at Allianz Stadium on 17 February.
AFLX has been developed to allow Australian Football to be played on rectangular fields, with the new and exciting format designed to showcase some of the most thrilling aspects of the game.
The games will be played on rectangular fields approximately 70m wide and 110m long.
Along with the half length, the number 10 features throughout the new format. This includes the name, with X being the Roman numeral for 10.
There are 10 players per side, with seven on the field and three on the bench and there are 10 points allocated to a super goal from outside the 40m arc.
Other modified rules include free kick against for a last touch out of bounds, no marks for backwards kicks outside the attacking 40m area and a free shot from the 40m arc for deliberate rushed behinds.
The views in this article are those of the author and not necessarily those of the AFL or its clubs