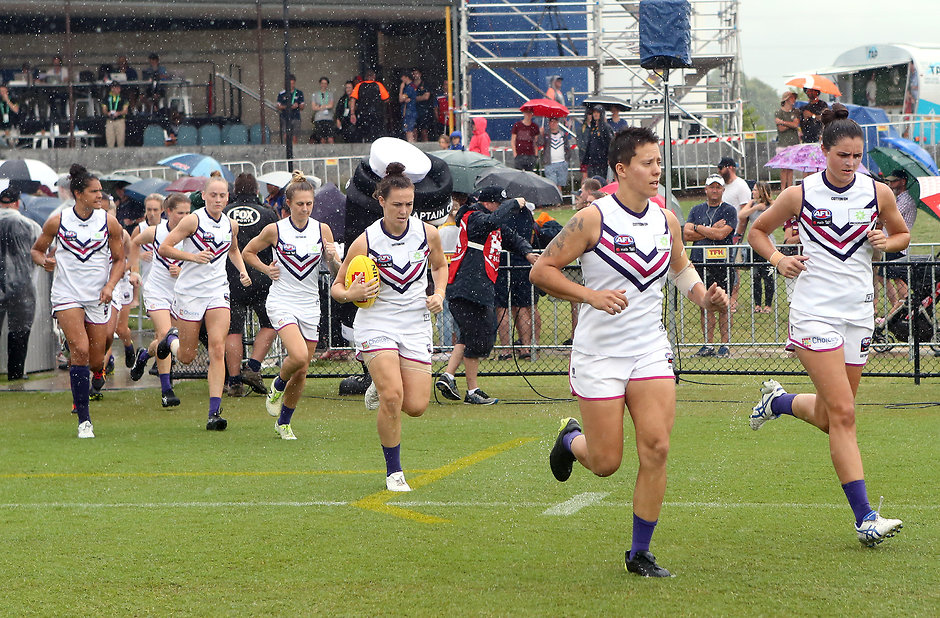 There were plenty of positives to come out of Freo's seven-point loss to the Lions in Brisbane on Saturday according to Freo forward Ashlee Atkins.
Freo went down the Lions in wet conditions at South Pines Sports Complex, with more than 200mm of rain falling in the past 48 hours to bouncedown.
The game came down to the wire, with less than a kick in it up until the dying minutes.
"Obviously, it was disappointing to come across and not get the win," Atkins said.
"I thought we stuck to our structures and tried to hold behind the ball even though they were dropping numbers back."
Atkins credited her teammates resilience in Saturday's loss, their 'never give in attitude' becoming the brand of footy the girls are playing week-in, week-out.
"We never thought we were out of it, and at no moment did we drop our heads and think they had us," Atkins said.
"We kept surging and trying to move the ball forward, but obviously the wet conditions didn't go in our favour."
Atkins said the message from senior coach Michelle Cowan was positive after the game and the team would hold a review on Tuesday night before moving on to prepare to take on the Giants next Saturday at Freo Oval.
"We just keep building and playing our brand of footy and keep moving forward," Atkins said.
"There were a lot of positives, so we will do our review and look what Brisbane did and credit to them, they played really well in the conditions.
"But we will prepare to take on GWS at home next weekend and hopefully get up."
The views in this article are those of the author and not necessarily those of the AFL or its clubs