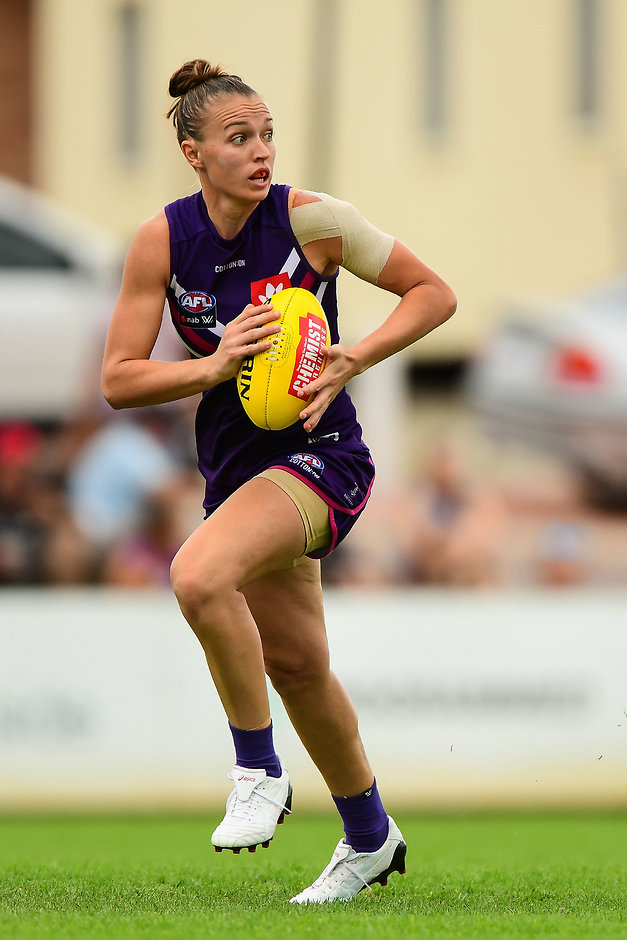 Ebony Antonio has earned the most votes for Fremantle in round five of the Shadforth AFLCA AFLW Champion Player of the Year award.
The defender polled four votes against GWS at Fremantle Oval on Saturday in Freo's 18-point loss to GWS, collecting 19 disposals, the equal most of the game.
Two other Fremantle players earned votes in Stephanie Cain (2 votes) and captain Kara Donnellan (1 vote) with senior coaches Michelle Cowan and the Giants' Alan McConnell allocating votes on a 5, 4, 3, 2, 1 basis.
The Giants Courtney Gum polled the maximum 10 votes, collecing five votes from both senior coaches.
Antonio moves into the top 10 of the overall standings with 17 votes from five rounds, with teammate Donnellan in seventh with 19 votes.
FULL VOTES
Courtney Gum (GWS) - 10 votes
Ebony Antonio (FREO) - 4 votes
Jacinda Barclay (GWS) - 4 votes
Phoebe McWilliams (GWS) - 3 votes
Rebecca Beeson (GWS) - 3 votes
Stephenie Cain (FREO) - 2 votes
Cora Staunton (GWS) - 2 votes
Kara Donnellan (FREO) - 1 vote
Amanda Farrugia (GWS) - 1 vote
The views in this article are those of the author and not necessarily those of the AFL or its clubs