Running powerhouse Stefan Giro recorded his best 2km time trial effort on his way to another victory as Fremantle returned to pre-season training for 2019.
The race was held as Fremantle resume their preparations for the 2019 season, with the playing group testing their fitness following the mandatory three-week break over Christmas.
The run resulted in Giro's third win from three attempts this pre-season, with the 19-year-old recording a personal best time in the process.
Talented midfielder Andrew Brayshaw continued his good pre-season with a runner-up finish.
It was a tight battle for third, with small forward Sam Switkowski edging out Ethan Hughes in fourth and Ed Langdon in fifth.
Stefan Giro led throughout the 2km time trial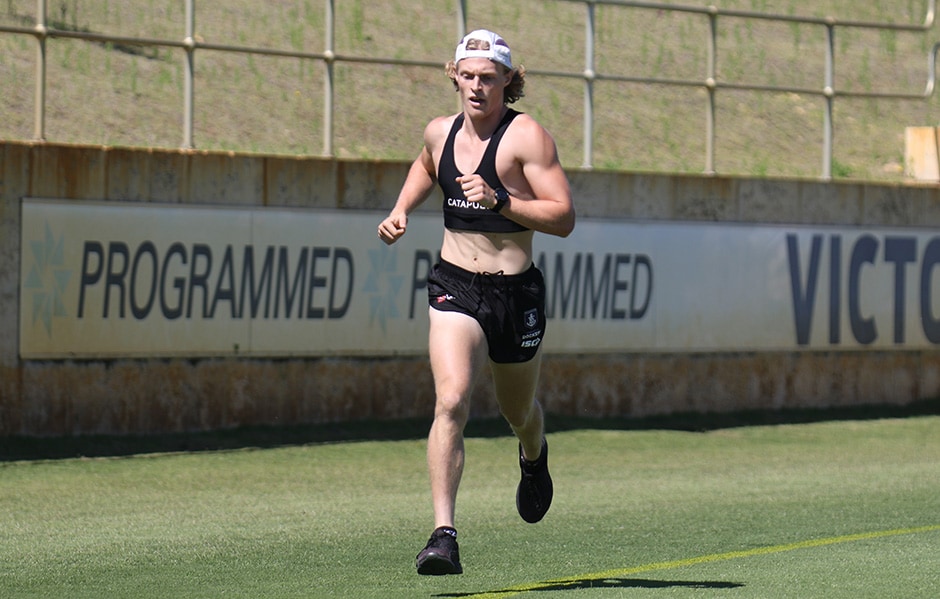 Andrew Brayshaw placed second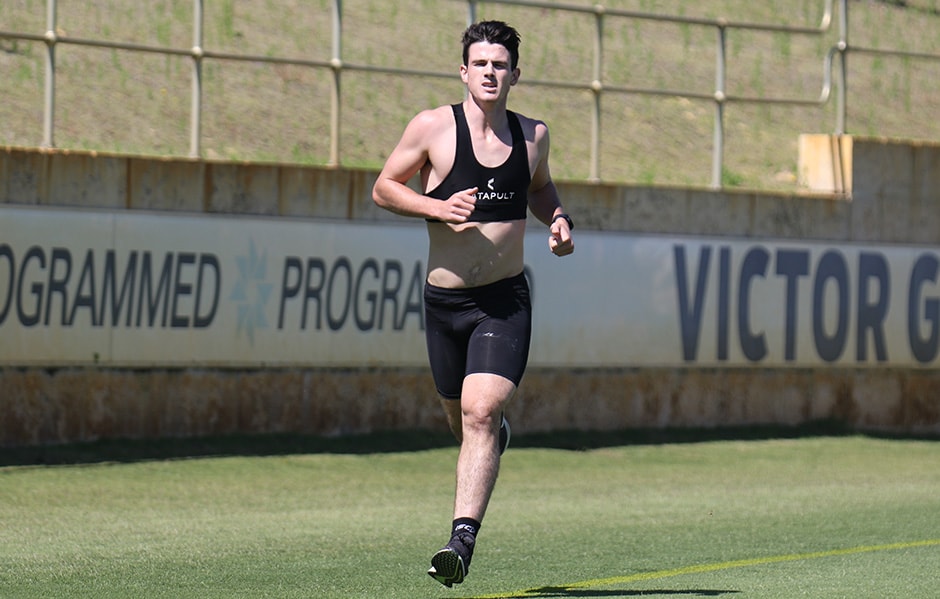 Sam Switkowski (L) won the battle for third ahead of Ethan Hughes and Ed Langdon