Hayley Miller's number one priority might be the AFLW, but that doesn't mean the determined midfielder is anything but fired up for the WAFLW finals series.
Miller captains a Subiaco outfit looking for redemption in a rematch of the 2018 WAWFL Grand Final when they take on reigning premiers East Fremantle in Sunday's second semi final at Leederville Oval.
As minor premiers, Subiaco have earnt the right to host the final that sees the winner go straight into the grand final, and Miller said the Lions are hungry to make amends.
"The minor premiership is a box ticked but it's not the one we want," Miller said.
"I think we've come off a couple of seasons really disappointed and I think that puts a fire in the belly, especially for those who played in those finals, to really go out there and have a good crack this year.
"We don't want to be walking off that field disappointed again, we're really looking to take it one step further."
Hayley Miller in action for Subiaco - Pic: Tom Campbell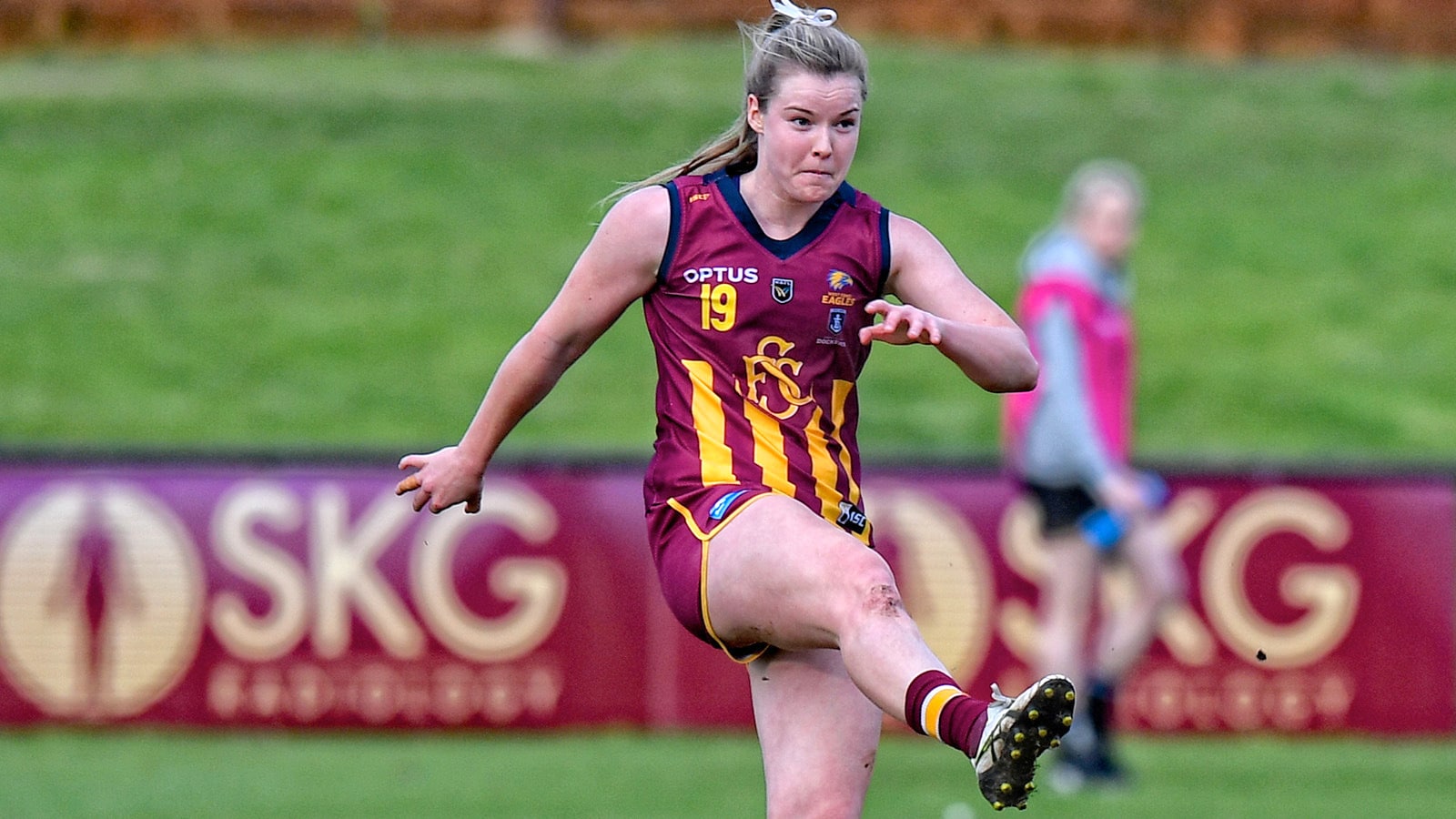 Fremantle could have up to 13 listed players in action in week one of the finals, which also includes the first semi final clash between Swan Districts and Claremont at Steel Blue Oval on Sunday. 
Miller expects the finals series to be excellent preparation for the 2020 AFLW season.
"Finals footy is completely different to the regular season, and in the revamped competition, the teams are stronger than they have been in the past so it will be a big contest," Miller said.
"Barring injuries, I think everyone that played AFLW will be available to play. Everyone will have their strongest teams I'd say.
"I think there's definitely been a step up around the standard week to week. You never really quite know what you're coming up against each week and each team has their strengths and they've used them really well this year."
A perfectionist with her footy, Miller said that she was working hard on delivering full four-quarter efforts.
"I probably expect a lot from myself in terms of my performance each week and there's been times that I've dropped off in games and I'd really like to have that consistency throughout the whole game," Miller said. 
"Week to week, it's been a fairly good season and that puts me in good stead to be at my best for AFLW.
"That's what I've been setting out to do, enjoy my footy while being away from the AFLW club environment and that pressure, play some good footy and come back to Freo really raring to go."
Miller highlighted a handful of players to look out for in the finals, including new Fremantle Dockers rookie signing and Subiaco teammate Lindal Rohde. 
"Lindal plays out on the wing, definitely gets it a lot out there and her run is incredible," Miller said.
"If you watch her, she just runs up and down, she can run for days and she's a really great kick.
"She can kick a long way, so when we get the ball out to her on the wing, she carries the ball as far as she can, gets it deep inside 50 and gives our forwards the best opportunity.
"There's been a few Subi players who have stood out and impressed me including Danika Pisconeri, who has been really good. 
"I think from Swan Districts, Imahra Cameron has really stood out to me this season. She's been really hard to stop as an opponent and she's really impressed me this year." 
Semi Final 1 – Winner plays loser of SF2
Swan Districts v Claremont
Steele Blue Oval
Sunday 1 September, 1.00pm
Semi Final 2 – Winner goes straight to Grand Final
Subiaco v East Fremantle
Leederville Oval
Sunday 1 September, 3.30pm