The new Perth Stadium is going to revolutionise the way Western Australians watch live sport. Here is a sneak peek into what fans can expect from this world-class facility in season 2018.

One of the premium product areas that will be available to fans is the Sky View Lounge. Located on Level 5, under the giant screen at the western end, it is designed to provide views over both the ground and the city.





Fans can watch the on field action…





...or take in the rear views looking back across the city.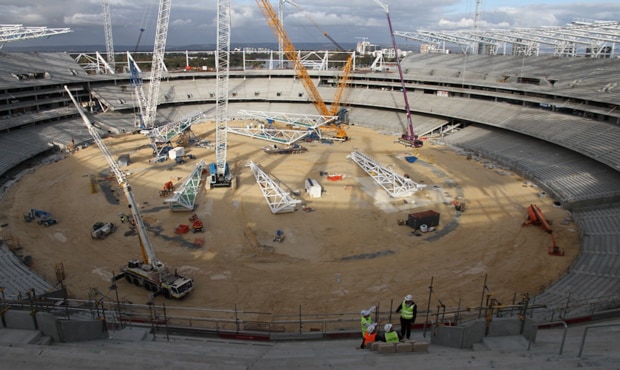 Perth Stadium has been designed with the fan at the forefront of every decision. There is not a bad view in the house – in fact, this is the highest point you can watch the game from.

This seat is located directly above the Sky View Lounge on Level 5.

The key is to not talk about seats that are similar or comparable to Domain Stadium - because they just aren't. There's not a bad seat in the house. There are good seats and better seats, but they're all good.




It's not just seating that is going to make Perth Stadium a world-class venue, with the two biggest stadium video screens in the southern hemisphere set to be installed.
The above gap is where one of the 340m2 screens will be installed on Level 5.

But big screens are just the beginning of the interactive fan experience that awaits you at Perth Stadium, with the venue set to be one of only a handful of grounds around the world to have the lighting built into the roof, rather than the traditional light towers.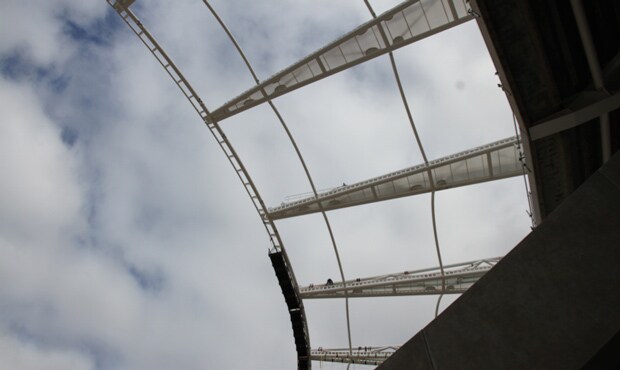 And these lights will be LEDs, making them cheaper to run, more environmentally friendly and completely customisable.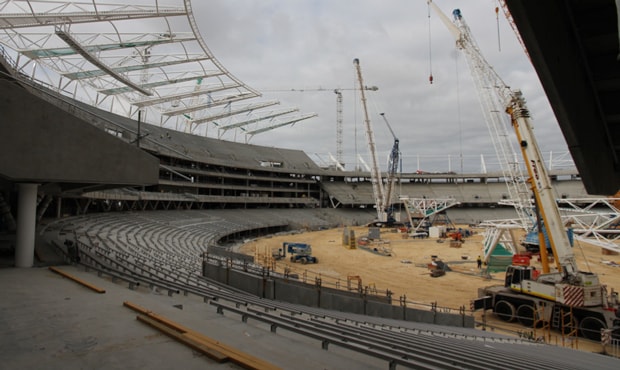 These light stanchions will also act as a roof, with 85 per cent of seating undercover.

Perth Stadium is jam-packed with features designed to provide the ultimate immersion through entertainment, facilities and amenities and has everything you could want for the best live viewing experience in sport. We can't wait to be a part of it.

On Friday we will bring you a first-hand look at the new facilities awaiting our players at Perth Stadium in Stadium sneak peek: part two.