New Fremantle AFLW recruit Kate Flood is yet to kick an Aussie Rules football in anger, but she has shown she definitely has what it takes on the big stage.
As the captain of Louth, she led her county to a commanding 3-13 to 2-6 victory over Fermanagh at Croke Park in Dublin for the All-Ireland Junior title.
Flood lifts the trophy as the captain. Pic: Louth GFA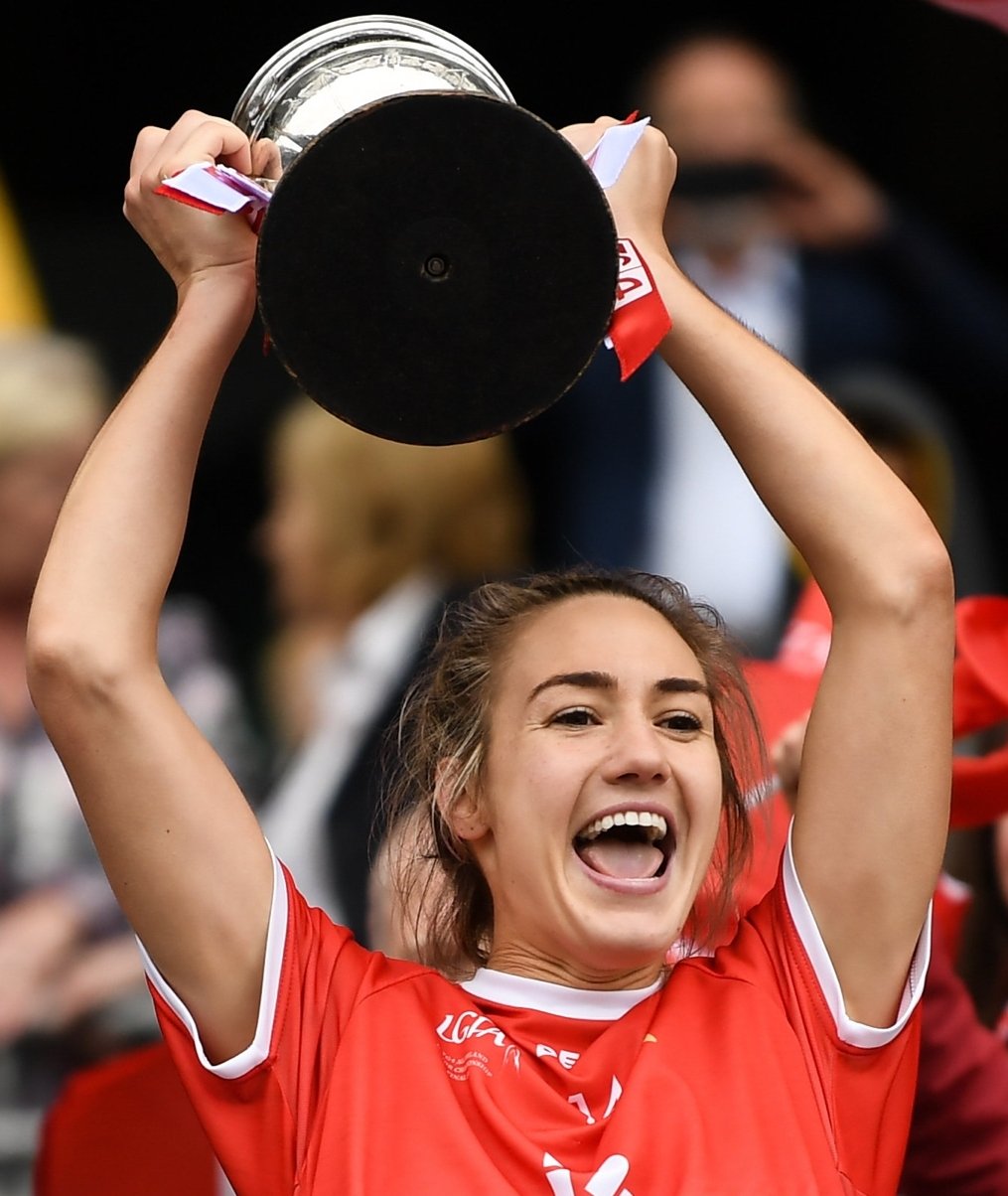 Flood was awarded best on ground in the win, kicking a goal and eight overs to account for 11 of her team's 22 points.
Flood was signed by Fremantle in May alongside fellow Irish Gaelic player Aine Tighe of Leitrim.
Tighe was in the crowd at Croke Park and posted her support for her new Freo teammate on Instagram.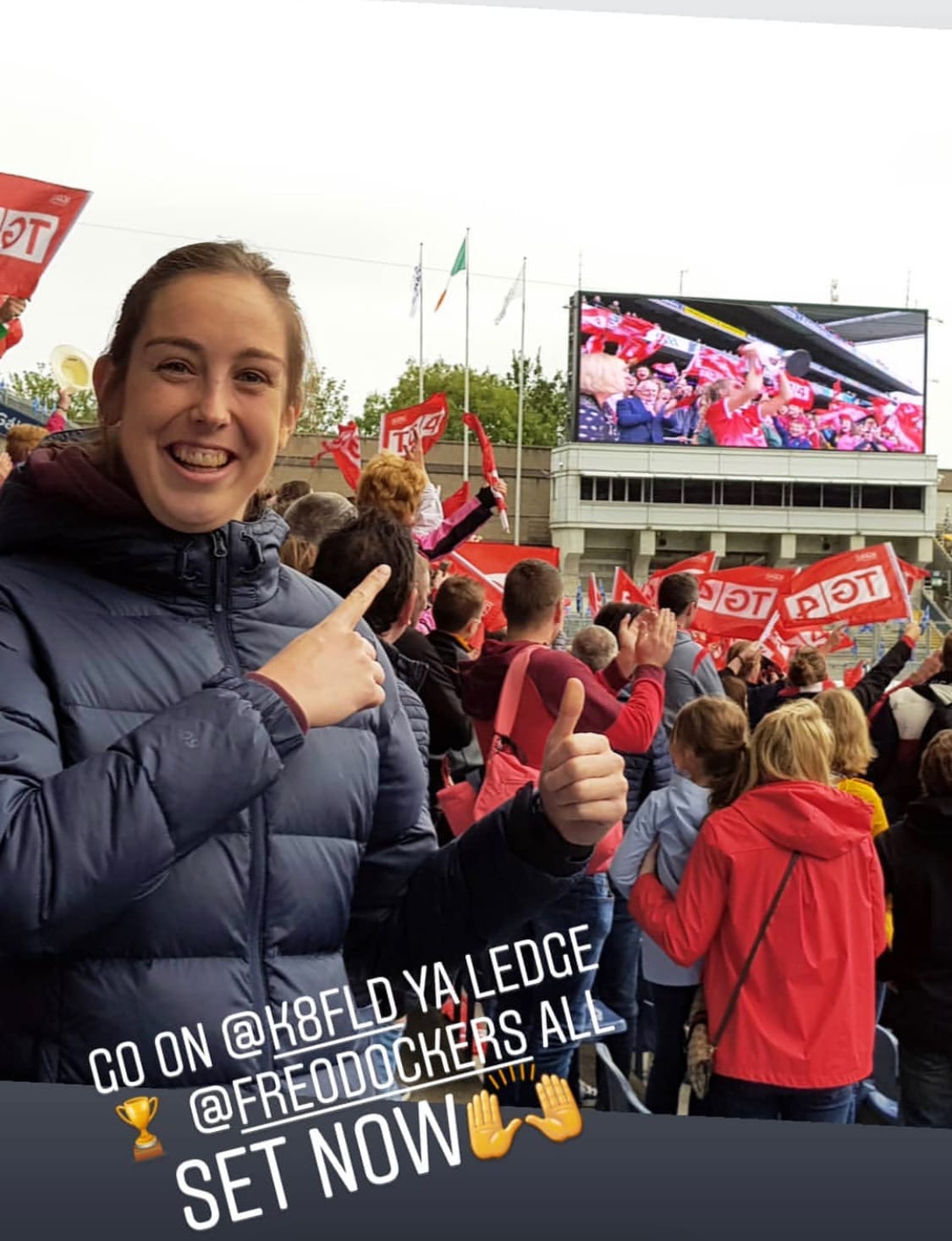 Speaking post game on the broadcast as she accepted her best on ground trophy, Flood spoke glowingly of her teammates.
"It's incredible, I have to hand it to the girls, they just never stopped from the word go, they're an amazing bunch of girls and I'm honoured to be captain of them," Flood said.
"(Losing in the final in 2018) just drove us on, we were here last year and we didn't perform to our potential at all. We came here fully prepared and focused on the job ahead of us. It's just an amazing feeling to finally win here.
"All year they've been incredible, I just stand here and put the ball over the bar. But it's the rest of the girls that are putting in the hard work and they've been absolutley amazing."