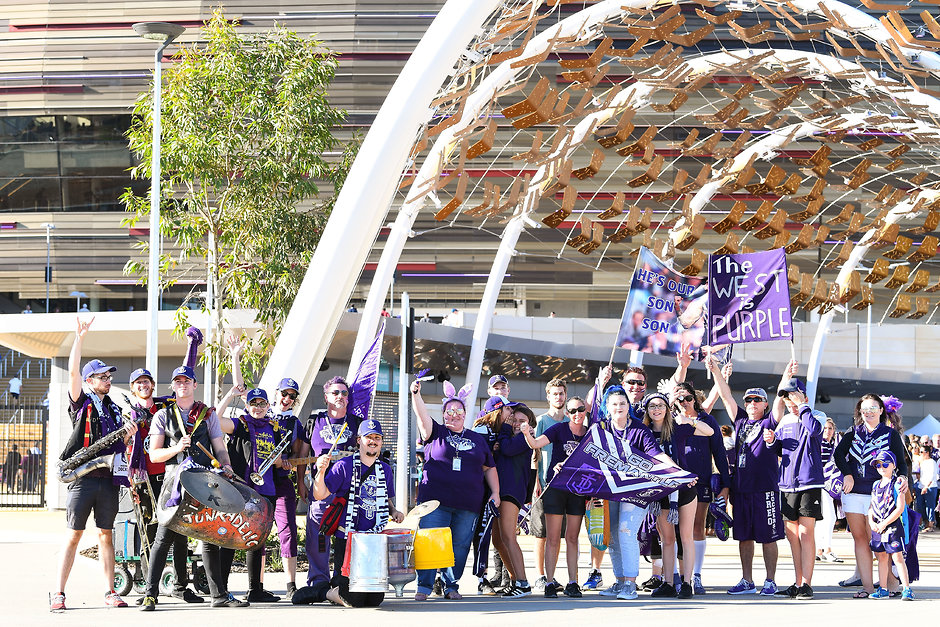 An exciting new health and fitness program for Freo fans is being launched at the Fremantle Dockers' elite training and administration facility at Cockburn ARC in May 2018.
Aussie-FIT is a program led by Curtin University, offering male fans between the ages of 35 and 65 who are looking to improve their health and well-being the opportunity to take part in a new, exciting and free weight-loss program, specifically designed for men.
As part of the Aussie-FIT team, we will use your passion for footy to make getting fit and healthy more fun.

SIGN UP NOW!
Based on the highly successful Football Fans in Training (FFIT) program in the UK, Aussie-FIT is scientifically informed and evidence-based, and is unlike any other health program in WA.
In the 12-week male-only program, alongside other men in your Aussie-FIT team and supported by your Aussie-FIT coach, you'll have the opportunity to challenge yourself with realistic and attainable fitness goals, increase your knowledge of healthy eating, and learn how to sustain your new lifestyle longer term.
You'll also get the chance to meet a member of the Fremantle Dockers.
Curtin University is a proud partner of the Fremantle Football Club. The Fremantle Dockers encourages our members to support this health and wellbeing opportunity.
Go to the Aussie-FIT page to find out more and sign up now!
The views in this article are those of the author and not necessarily those of the AFL or its clubs