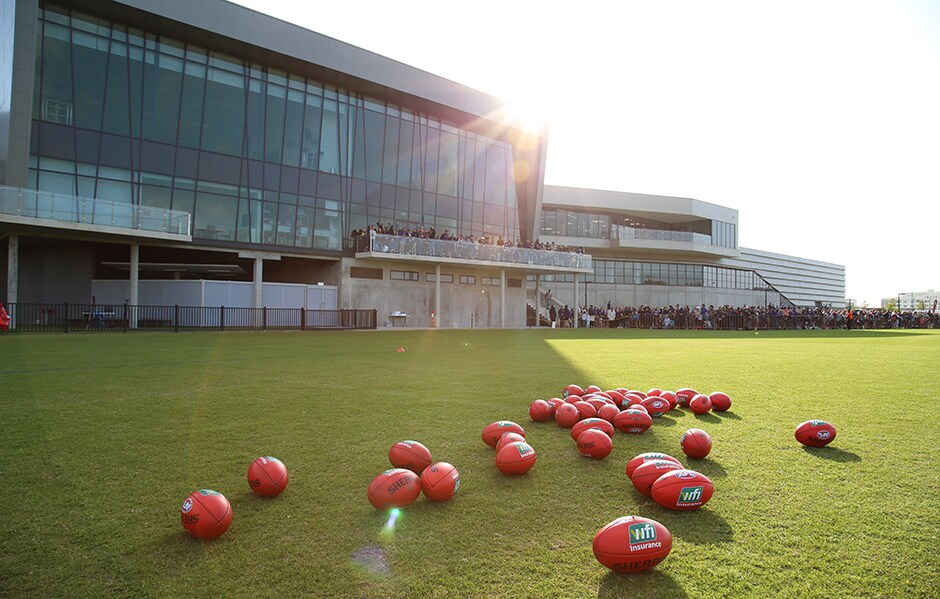 Club preparations for 2019 are well underway but we will take some time over the festive season to have a short break before we ramp things up again in January.
From the players, coaching team and staff at the Fremantle Dockers we wish all our members and fans a very merry Christmas and best wishes for 2019.
The Fremantle Football Club offices and reception will be closed from 4.30pm on Thursday 20 December 2018 and will reopen at 8.30am on Monday 14 January, 2019.
Membership phone services will be closed from 4.30pm, Wednesday 19 December, 2018 until 9.00am on Wednesday 9 January, 2019.
Opening hours for the Fremantle Team Stores at Cockburn Central and Subiaco Oval (near Gate 13) are as follows:
Fremantle Dockers Super Store
@ Cockburn ARC: 31 Veterans Parade, Cockburn Central
Christmas Eve, Monday 24 December: open 8am to 6pm
Christmas Day, Tuesday 25 December: closed
Boxing Day, Wednesday 26 December: closed
Thursday 27 December to Sunday 30 December: open 8am to 4pm
New Year's Eve, Monday 31 December: open 8am to 4pm
New Year's Day, Tuesday 1 January: closed
Wednesday 2 January: open 8am to 6pm
Subiaco Team Store
Gate 13 @ Subiaco Oval: Roberts Road, Subiaco
Saturday 22 December: open 9am to 1pm
Sunday 23 December: closed
Christmas Eve, Monday 24 December: open 8am to 6pm
Christmas Day, Tuesday 25 December to Sunday 13 January, 2019: closed
The views in this article are those of the author and not necessarily those of the AFL or its clubs