Senior AFLW coach Trent Cooper runs through how the Fremantle-listed players fared in round nine of the WAFLW. 
Peel 1.1 (7) def by East Fremantle 6.10 (46)
Peel started the game well and led at quarter time one goal to nil, but East Fremantle dominated the game from that time on.
Katie-Jayne Grieve (Peel)
Katie-Jayne played on the outside this week. She had limited impact mainly due to East Fremantle's dominance on the inside, so it didn't get out to her very often. She had a couple of nice moments but we're looking for her to have a bigger impact in games.
Philipa Seth (East Fremantle)
Phil was close to best on ground as an inside midfielder. She won a lot of clearances and spread really well form the stoppages. Were really pleased with her form.
Evie Gooch (East Fremantle)
Evie was named among the best players for East Freo. She played as an inside mid and her form has been really consistent since she returned from a minor arm injury. She'll get better as well, but we're really happy with how she's been tracking.
Swan Districts 5.6 (36) def Subiaco 3.4 (22)
This was the game I was able to get to, and it was a cracker! Subiaco are top of the ladder and dominated the game for periods, but the Swans did really well to contain them.
Gemma Houghton (Swan Districts)
At the end of the day, the difference was Gemma Houghton. She kicked three goals and gave off the other two goals that Swans scored. She marked the ball really well and made the difference due to her ability to influence and impact the scoreboard. We're really happy with her form.
Ashley Sharp (Swan Districts) and Lindal Rohde (Subiaco)
This was an AFLW quality battle between Ashley and Lindal, our new rookie signing, on the wing. Sharp had plenty of the ball and had some really influential inside 50s. We were really pleased with her game but I thought that Lindal probably won the battle. It was great to see her take on a quality opponent, she won lots of the ball, she defended quite well and made sure that when Ashley got the ball, she wasn't able to stream into inside 50 too often. Lindal showed that she'll definitely be up to AFLW quality from her efforts on the weekend. 
Ashley Sharp in action for Swan Districts. Pic: Tom Campbell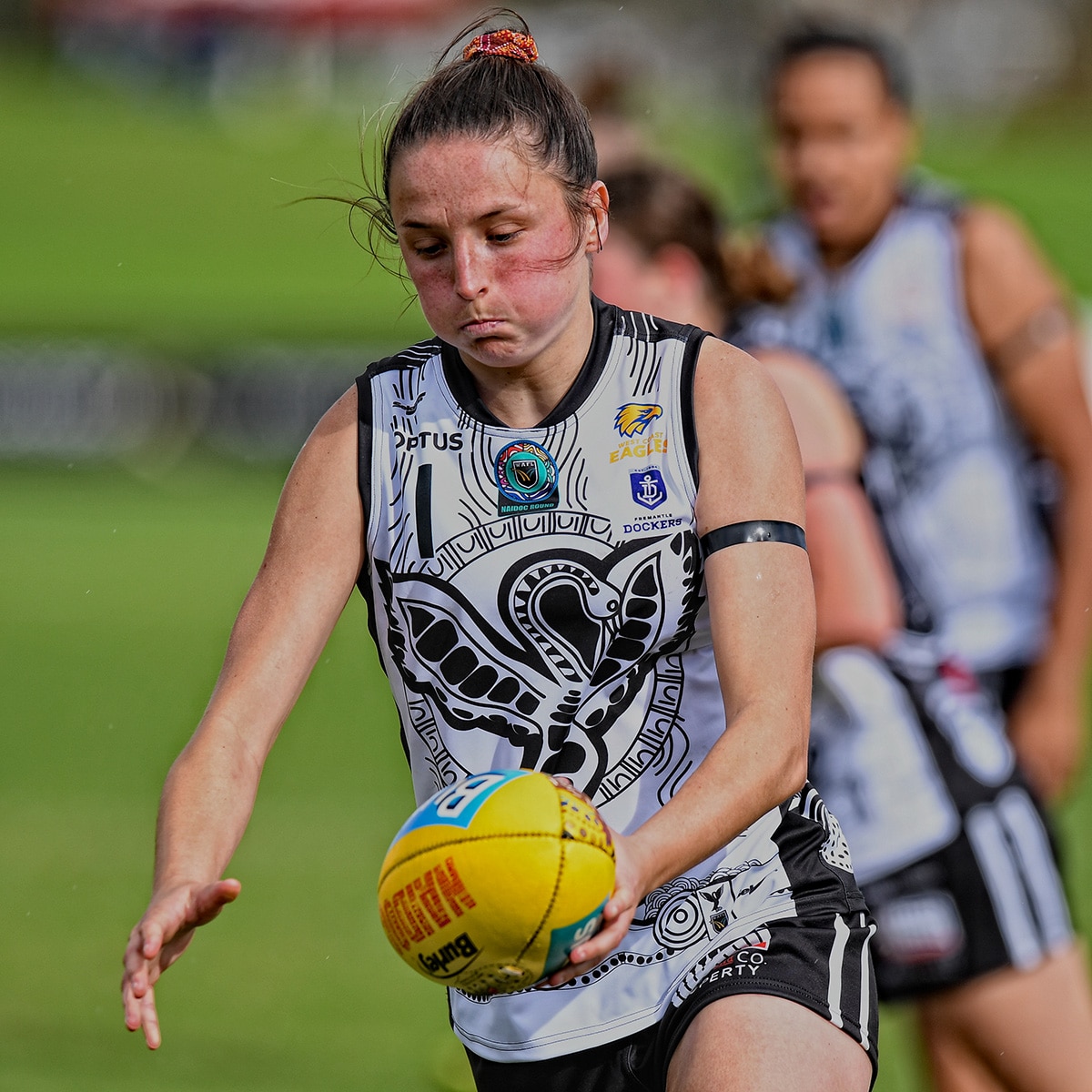 Hayley Miller (Subiaco)
Hayley's form has been fantastic. I think her form this WAFLW season is better than last season when she won the WAWFL best and fairest. She had a big impact through the middle and she kicked a great goal from a mark outside 50 where she played on and put it through. Hayley has shown great leadership at Subiaco and she was obviously disappointed with the result as she is just so competitive. The result would have hurt her, but from our perspective, we're really happy with her form.