The International Rules Series will return next year for the first time since 2017.
The AFL and Ireland's Gaelic Athletic Association have finally agreed to the next two series of the hybrid game between the two countries.
The breakthrough comes after a story in the Irish media last week suggested it was the AFL holding up negotiations, which previously centred on the series being played in the United States this year.
Zach Tuohy in action during the 2017 series.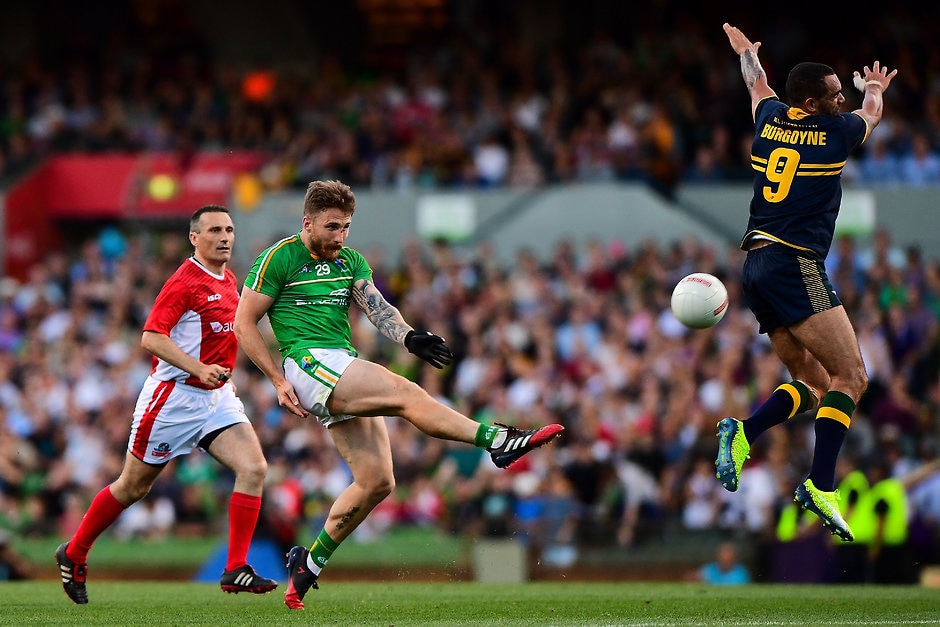 Venues are yet to be locked in but the series will be back in Ireland in 2020, with the provisional dates being Sunday, November 15 and Saturday, November 21.
That second date coincides with the 100th anniversary of 'Bloody Sunday', when 14 people were killed and hundreds more injured at a football game at Ireland's biggest stadium, Croke Park.
The series will then be held in Australia at some stage after the 2022 AFL season.
The Australian team, which was coached by Geelong's Chris Scott in 2017, will again hold a training camp in New York before the matches in Ireland next year.
Australia reclaimed the Cormac McAnallen Cup in the last edition, winning both Tests, in Perth and Adelaide, by an aggregate score of 116-103.
The AFL's general manager of football operations, Steve Hocking, said players named in the 2020 Virgin Australia AFL All Australian team would qualify for IRS selection.
"We want to take the best of the best to the two-Test series in Ireland next year and our All Australian players will be the first players selected," Hocking said.
"The IRS Tests allows players from both codes the only opportunity to represent their countries and have traditionally been great contests that have showcased their athleticism.
"We saw in 2017, two high-standard matches that drew great attendances. I look forward to the rivalry continuing when the Test series returns next year."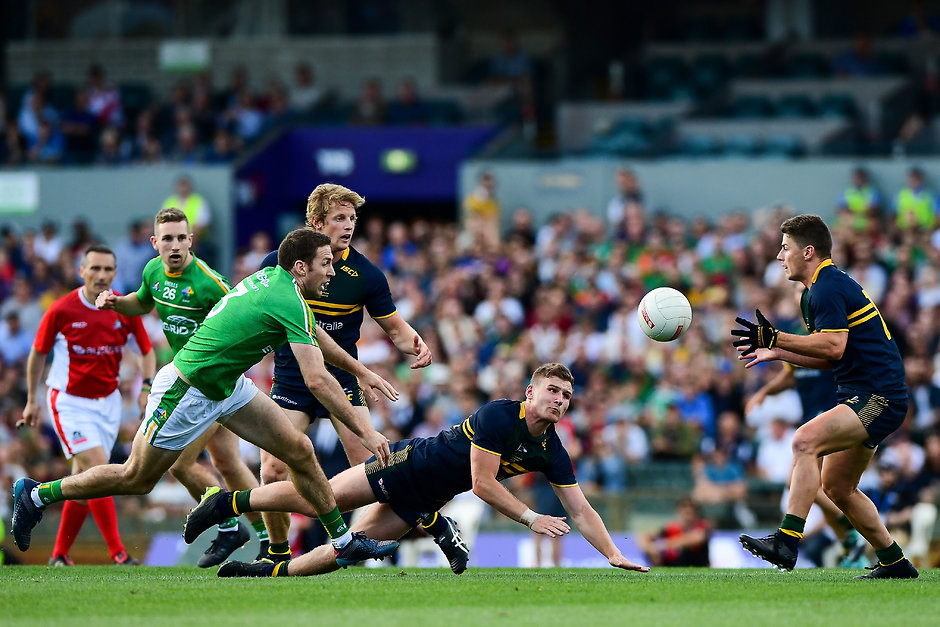 There's been an at-times spiteful on-field relationship between the countries and that played a role in changes to the series scheduling across the years.
In fact, there were only one-off Tests contested in Ireland and Australia in 2015 and 2014, respectively.
The most-recent series also saw some fireworks, with Joel Selwood's late and high hit on Irish opponent Chris Barrett sparking a half-time melee.
The umpires sent Selwood from the field for his action.
Ireland is becoming an increasing hotbed for AFL talent, with a record-breaking 17 Irishmen set to be in the men's competition next year.
There are also 18 players from Ireland committed to AFL Women's teams for 2020.
GAA's director general Tom Ryan said he was pleased to see the IRS return.
"The series offers our players the chance to wear the green jersey and represent Ireland," Ryan said.
"It also provides them with an opportunity to pit themselves against the best from another code while showcasing the best skills of Gaelic football."