Back from the U.S after attending a leadership course at Harvard University, Ross Lyon oversaw his first training session since the full group returned to the club.
Lyon was jovial as he welcomed the club's new draftees, sharing brief chats with Brennan Cox and Sean Darcy before getting down to business.
After stretching and warm-up, the group went through some transition drills before the forwards, backs and midfielders split into their specific zones.
As the rain cleared, the players underwent game simulations in four to five-minute blocks. Connor Blakely impressed in the middle, working well in tandem with Nat Fyfe while Michael Walters was very vocal in encouraging his teammates throughout the session.
The players weren't done, changing into their runners for more running drills to wrap up the session before heading into recovery.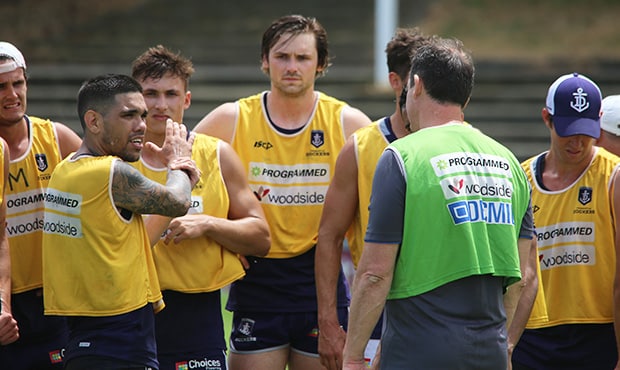 Ross Lyon and Michael Walters in discussion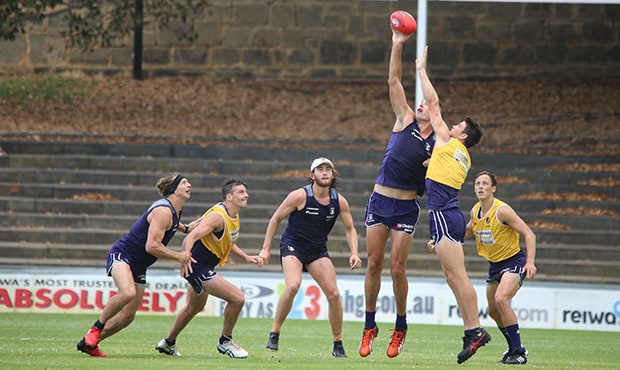 Sandilands wins the tap in the game simulation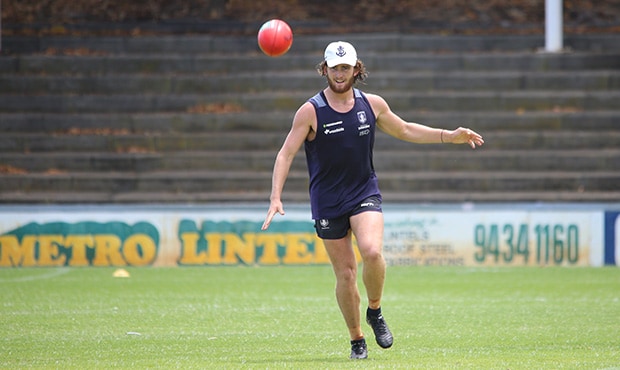 Connor Blakely hitting his target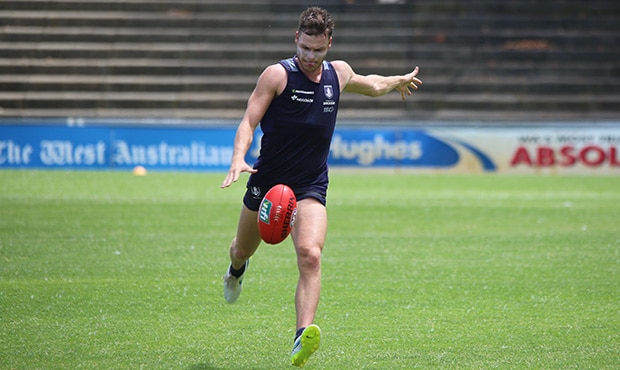 Ed Langdon finds some free space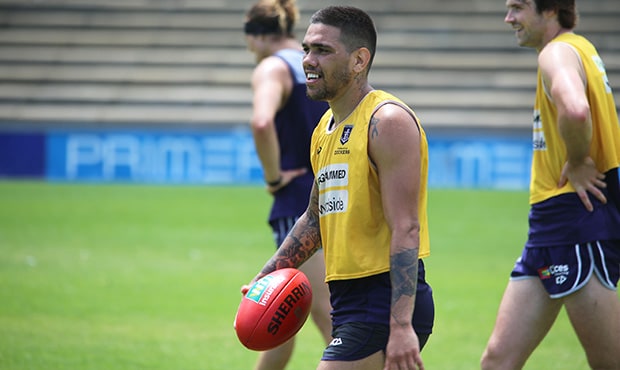 Michael Walters takes a breather during a break in the game simulation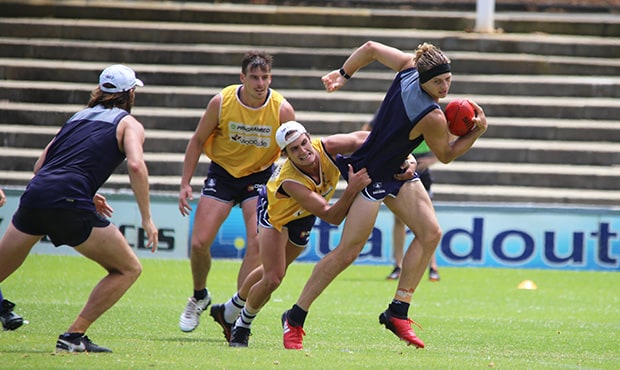 Nat Fyfe breaks a tackle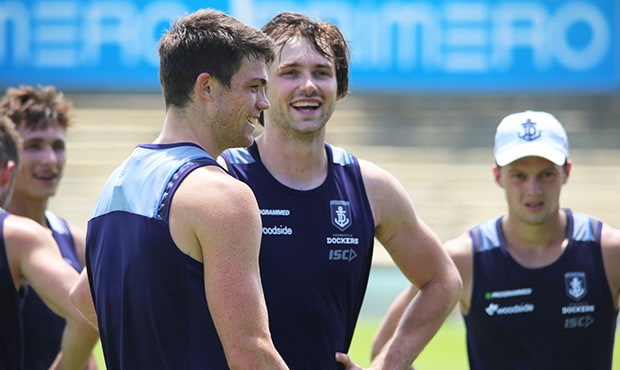 Sam Collins and Joel Hamling have a laugh after they change out of their yellow vests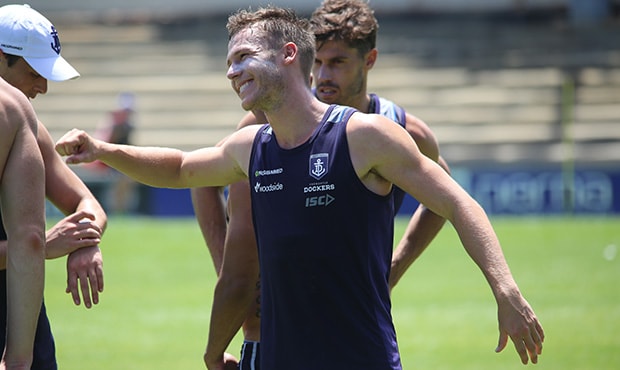 Ed Langdon clearly pleased with the game simulation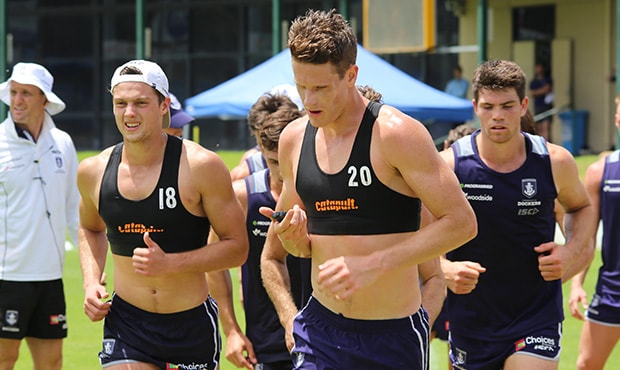 Darcy Tucker Matt Taberner lead the group in the running drills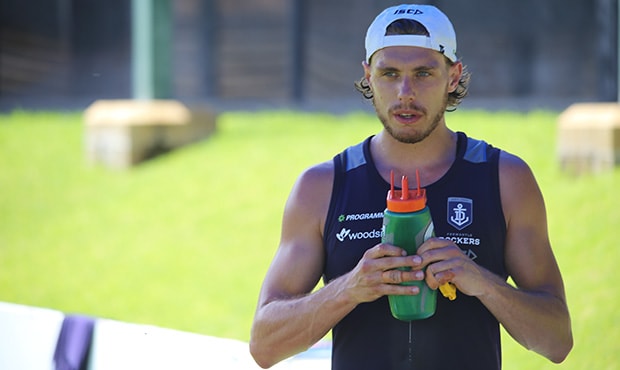 Tommy Sheridan keeps his fluids up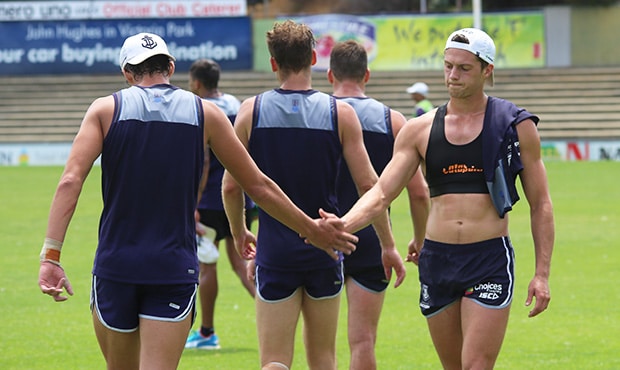 Darcy Tucker earns a low five from Harley Balic after a solid running session