Fremantle's Next Generation Academy have returned upon completing their trip up to the Kimberley last Friday.
NGA coach Tendai Mzungu takes us through the final leg of the trip alongside Indigenous liaison officer Michael Johnson and NGA coordinator Wade Spilcker.
Read day four of the 'Tendairies' here
Sadly, the Kimberley journey ended today.
But not before a morning of footy down at Cable Beach with the Clontarf Academy boys.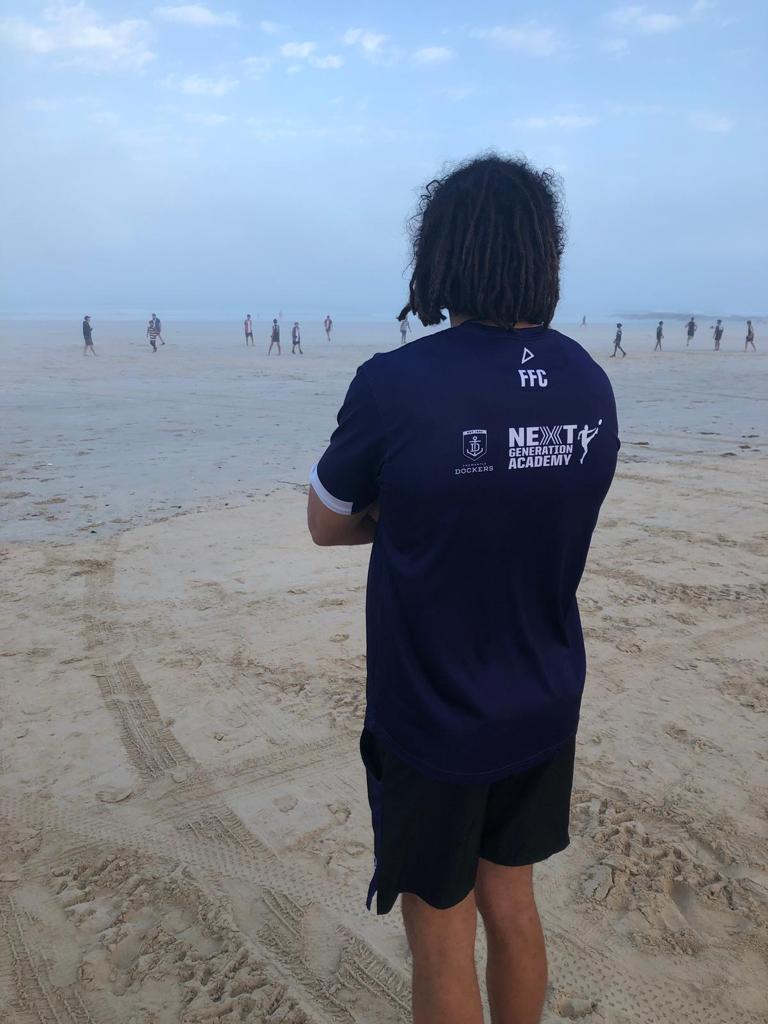 A perfect morning greeted us as the ball pinged up and down the beach, before the mist swept in from the east to blanket the makeshift ground. Quite an incredible sight.
After footy we went back to the Academy for a cook up of bacon and eggs with the students.
It was good to see a number of the boys who I camped out with on my previous trip back in June.
Read day three of the 'Tendairies' here
We went across to the high school where we ran a workshop for the year 8-9 students centred around leadership and what made a good leader.
The buy in from the kids was amazing and the questions asked of Wade and I were really well thought out.
At nine o'clock we presented to the senior Clontarf students on NGA pathways as well as how leadership applied to them and the impact they can have on their fellow students who we had previously chatted with.
After some Kimberley handshakes we made tracks across to Cable Beach P.S to take the year 5/6 through a skill session.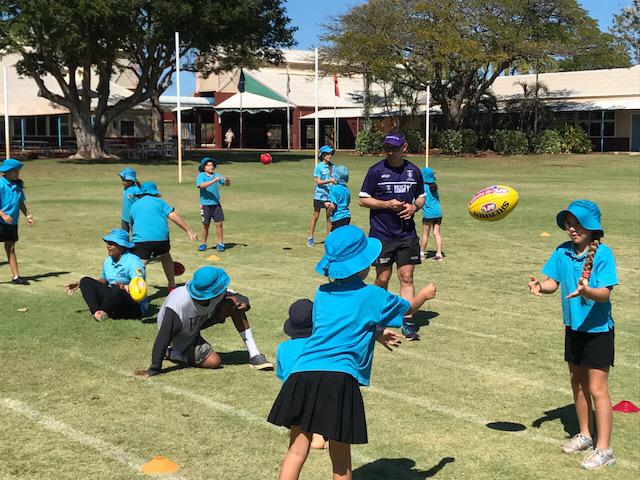 We played a number of games with the kids, which took me back to my Auskick days many moons ago.
To round out an action-packed week, we headed across to St. Mary's to meet the Deadly Sista Girlz, a football academy set up for indigenous schoolgirls.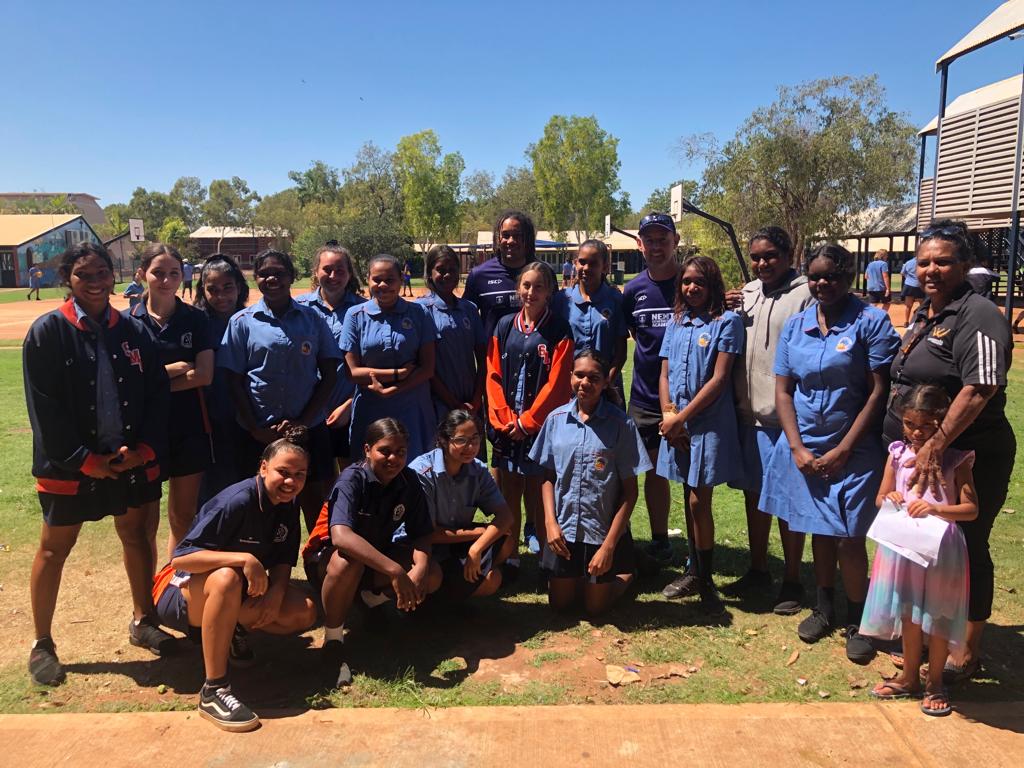 With Wade being strongly entrenched in the AFLW program he gave an overview of that program and the opportunities that exist for girls across the Kimberley.
The girls were a bit shy and didn't ask too many questions, but we managed to get a number of photos in as they were ushered back to class.
I couldn't work out if they wanted a photo with me or just weren't ready to get back into the classroom…I may never know.
It was another amazing week in the Kimberley that has come and gone, with our programs reaching approximately 500 kids across the East and West Kimberley.
There are a number of people who continue to support our mission to grow the game and provide further opportunities to boys and girls throughout the region.
Clontarf, Garnduwa, WAFC, KFA, WA Police, local media organisations and all the staff and students who take time out of their busy schedules to accommodate our visits, a big thank you from Michael, Wade, myself and the Fremantle Football Club.