Fremantle takes on North Melbourne this Saturday 22 April at Domain Stadium, in the Len Hall Tribute Game.

Key times
2.45pm – Gates 8 and 19 open
2.55pm – Curtain Raiser bounce down (Year 11 Freo Partner Clubs – Freo City Dockers, Ellenbrook Dockers and Secret Harbour Dockers)
3pm – Merchandise vans at gates 8, 10, 19 and 26 open
3pm – Membership van at gate 12 opens
4.10pm – Remaining gates open
5.30pm – Pre-game observance ceremony
5.40pm – Bounce down
Half time – Special tribute (Veterans lap of honour and lighting of Flame of Remembrance)
Approx 8.10pm – Final siren
Len Hall pre-game observance ceremony and half-time tribute
Saturday's game against North Melbourne at Domain Stadium marks the 22nd Len Hall Tribute Game. This year's commemorations will take place in two parts, with an observance ceremony held prior to bounce down followed by a special half-time tribute. More information.
Australian Army Museum - Western Australia Display
There will be Army vehicles on display and representatives from the Australian Army Museum at gates 8, 10, 19 and 26.

Membership queries
Make sure you bring your 2017 membership card to the game to gain entry. The membership team will be located outside gate 12 and available to answer queries from 3pm.

Members' Bar – Bill Walker Room
The Members' Bar will be closed pre-match due to a member function. The room will open to all members at half-time. Members must have their 2017 membership card to gain entry.

Tickets still available
Tickets for Saturday's match are available through Ticketmaster via ticketmaster.com.au or 1300 135 915.

Get to the game early to avoid delays
Domain Stadium will be undertaking full bag checks and random wanding across all games this year. The full bag check process takes time to complete so we recommend that patrons arrive early to avoid late queues. Express queues will be set-up for people who do not bring bags to the game, offering quicker entry for these patrons. We appreciate everyone's patience as venue staff conduct the security process. Domain Stadium conditions of entry can be found here.
Team Store outlets
The Team Store located at gate 13 will be open from 9am.
Merchandise vans located at gates 8, 10, 19 and 26 will open from 3pm.
Player signing
A non-playing player will sign autographs outside the team store located at gate 13 from 4.45pm.

Purple Playground – Market Square (Haydn Bunton Drive) from 4pm
There's plenty of fun at Market Square for the kids!
- Football activities
- New inflatable obstacle course
- Face painting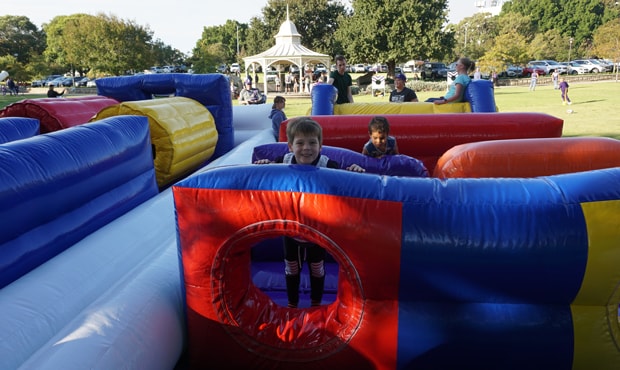 FanZone powered by Telstra – Gate 8 from 3pm
- Chill zone with comfy lounges
- Shoot it, share it, hashtag it – Take a photo with your friends and post to Twitter or Instagram on game day, tagging @freodockers and #FreoFanZone
- Phone charging station




McDonalds® Marquee – Gate 8
- Activities include spinning wheel with prizes and a handball target
- Giveaways such as McCafe® coffee vouchers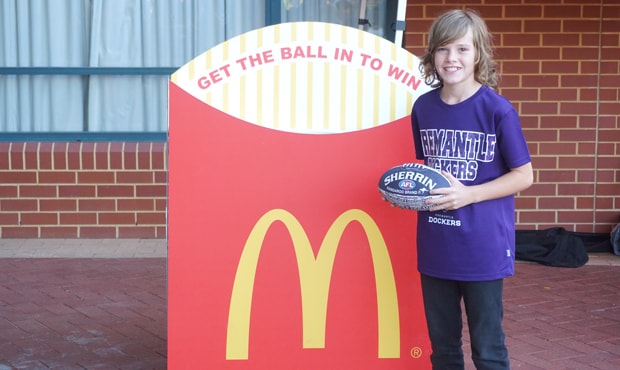 hit92.9 – Gate 8
Chill out pre-game ad listen to hits and old school thanks to hit92.9's DJ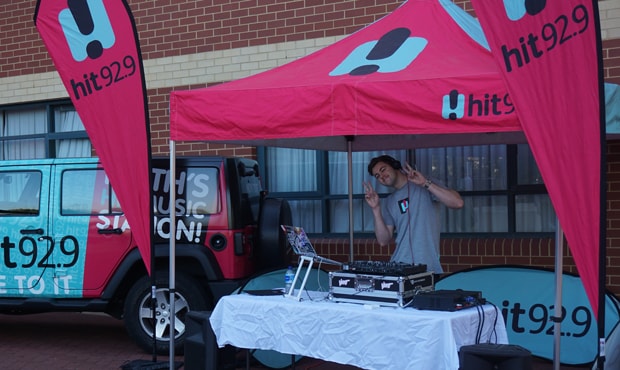 Mac for a Match
If we win at home, you win with a free Big Mac® after 10:30am the following Monday! Show your game ticket, membership card or membership email confirmation when ordering